Catholic Committee Next bi-monthly meetings, are on Tuesday, March 20th, 7:00 - 9:00 PM Our Lady of Hope Church Rectory, Middle Village, Queens and Tuesday, May 22, 7:00 - 9:00 PM, Immaculate Heart of Mary Church Rectory, Kensington, Brooklyn.
---
---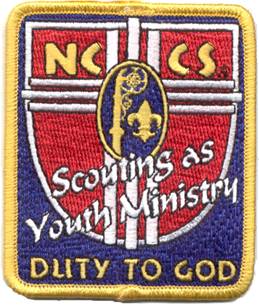 CELEBRATE SCOUT SUNDAYS IN 2018: NATIONAL BSA SCOUT SUNDAY IS FEBRUARY 4 AND NATIONAL GIRL SCOUT SUNDAY IS MARCH 11. SPEAK TO YOUR PASTOR AND PARISH ADMINISTRATOR TO SCHEDULE AND COORDINATE PLANNING OF A SCOUT SUNDAY MASS, AND OTHER ANNIVERSARY MONTH EVENTS SUCH AS AN ALUMNI GATHERING. TAKE PICTURES AND PUBLICIZE YOUR SCOUTING EVENT.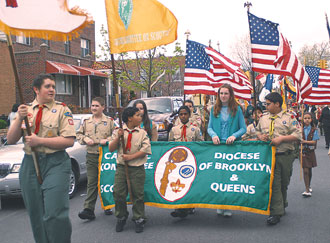 ---
.
Youth Religious Emblem Boards of Review: Monday March 12, 2018, 7- 9:00 PM Immaculate Heart of Mary Church, Brooklyn. Wednesday, March 14, 2018, 7- 9:00 PM Our Lady of Hope Church, Middle Village, Queens.
All Boy Scout and Girl Scout Catholic Youth Religious Award Applications and $15 per Award payment are collected at the Boards of Review Sessions or are due by Friday, March 16, 2018. Youth International Awareness Award Patch and Pin Set is $5.00. Awards Chairman : Chris Dono, 347-680-9944, cubmasterdono187@aol.com
---
Awards Convocation - Sunday, April 15, 2018, 2:00 - 3:00 PM, Immaculate Heart of Mary Church, Kensington, Brooklyn 11218
All Awardees, Parents, Scout Leaders, Clergy, Emblem Counselors, Family and Friends are welcome to the Diocese of Brooklyn Scout Youth Religious Emblem awards Presentation Event. Units bring your American and Unit Flags to be blessed during the Convocation.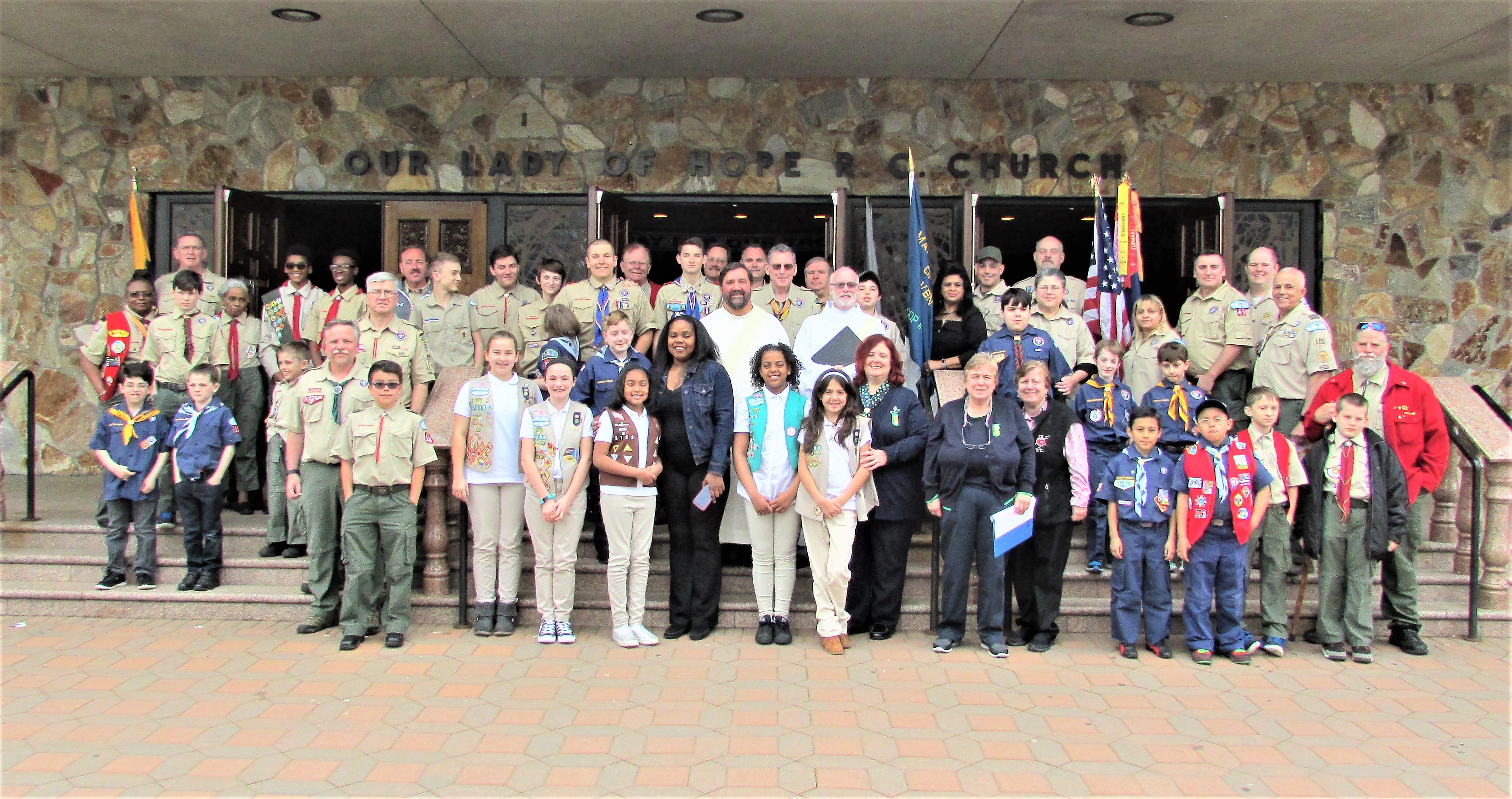 ---
Arrival of International Peace Light Flame From Bethlehem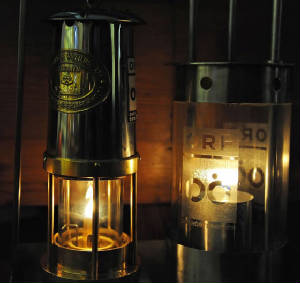 USA Ceremony of Reception and Passing of the Peace Flame and Message
Saturday, November 25, 2017
Our Lady of the Skies Catholic Chapel
John F. Kennedy International Airport, Jamaica, Queens, NY, 11430
Fall 2018 Catholic Scout Retreat
Sponsored by the CCOS - Diocese of Brooklyn

Participation Open to all Boy Scout and Girls Scout Units in NYC
The October 2018 Theme of the Worldwide Meeting of Catholic Bishops is "Young people, the faith and discernment of vocation" and
the 2018 9th World Meeting of Families Theme is "The Gospel of the family, Joy for the world". Our Retreat Theme will be related to these Catholic Church themes of 2018.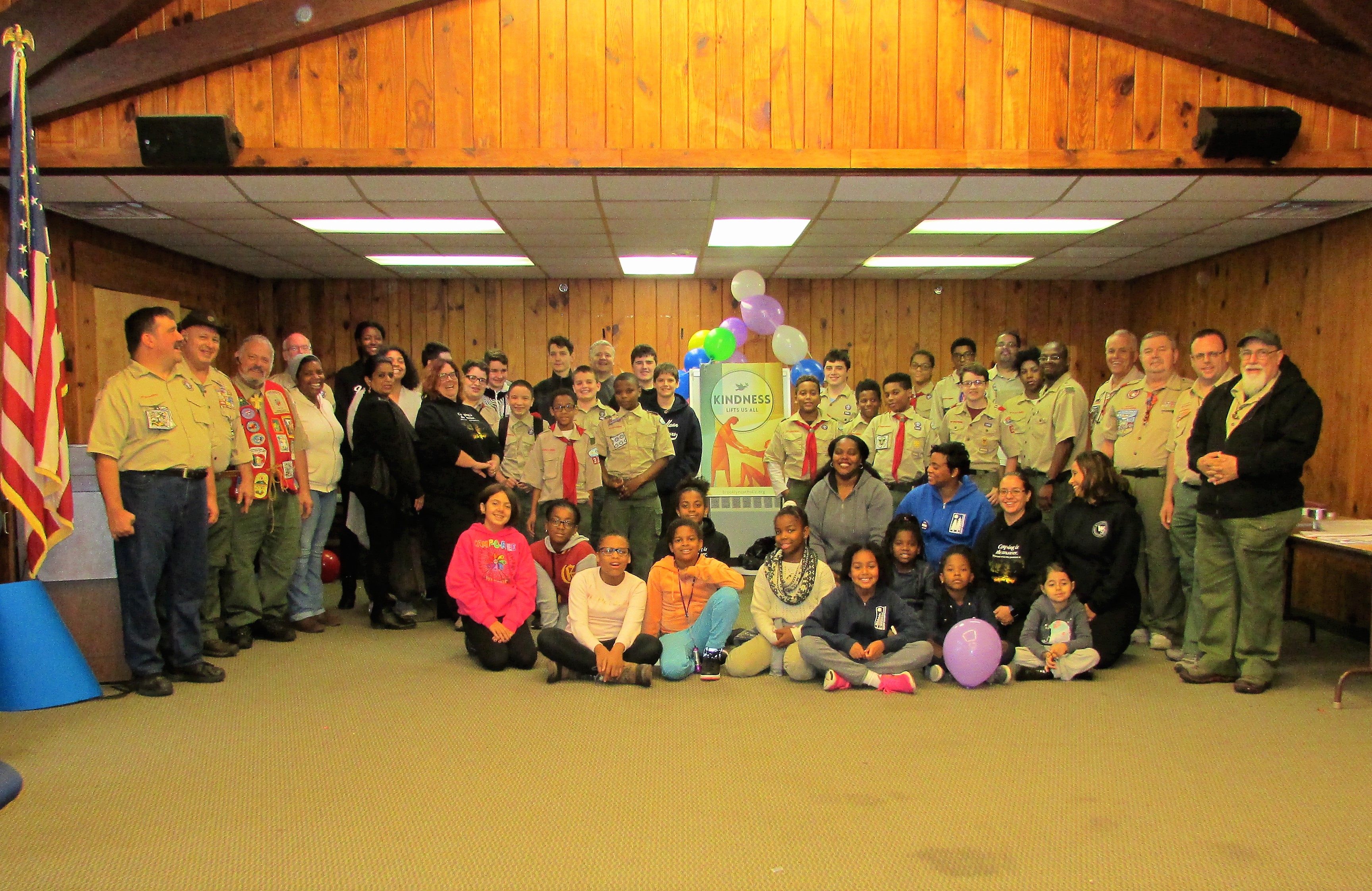 Save the Date for our 2018 Catholic Scout Retreat, Reeves Conference Center & Cub World,
November 2 - 4, Alpine Scout Camp, Alpine N.J.
(Book your Unit Campsite, Leantos or Cabins ASAP - GNYC Camping Services - 212 - 242-1100)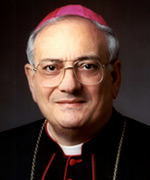 Bishop's Annual Dinner for Scouting
Honoring Most Rev. Bishop Nicholas DiMarzio, DD, PhD
Tuesday evening, May 1, 2018
6:00 Reception, 7:00 - 9:00 Dinner and Awards Program
$125. per person
Bishop DiMarzio's Good Scout Awards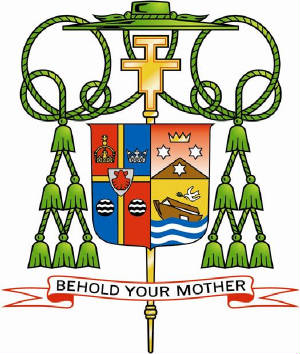 Quality Diocese CCOS Award
Bronze Pelican and Saint George Awards
Elizabeth Ann Seton and Saint Anne Awards
Service to Youth Awards
Ann Mannix Memorial Lifetime Achievement Award
Chairman's Award
El Caribe Country Club Caterers
5945 Strickland Avenue
Mill Basin, Brooklyn, N.Y. 11234
Dinner and Journal Proceeds benefit the Catholic Scouting Program of the Brooklyn Diocese
Deadline for placement of congratulatory Journal Ads is Tuesday, April 17th.
---
Adult Religious Award Applications are due by Friday, March 23.
---

Diocesan Committee Development - How to Organize a Diocesan Catholic Committee - Best Practices Conference -

February 27 - March 3, 2018 - Florida High Adventure Sea Base, Florida Keys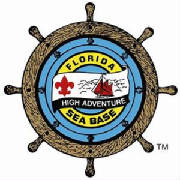 Registration $400. includes meals, snacks, lodging, bedding and towels. $200 option does not include lodging.
Information or questions - Elizabeth Olivas, NCCS, 972-580-2114.
Scouting in the Catholic Church Conference - Scouting as a youth ministry. July 15 - 21, 2018. Philmont Training Center, Cimarron New Mexico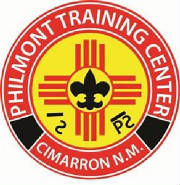 Spend a week at Philmont for this inspirational Conference.
Visit the Philmont Training Center website at: http://www.philmontscoutranch.org/PTC.aspx
More information available at : http://www.nccs-bsa.org/index.php/scouting-in-the-catholic-church
---
This website is a social media site of the Catholic Committee on Scouting of the Diocese of Brooklyn. The views and information shared on this site do not have the official approval of the Girl Scout Council of Greater New York, or the Greater N.Y. Councils of the Boy Scouts of America. This website is linked to the National Catholic Committee on Scouting web sites of the BSA and National Federation of Catholic Youth Ministry, Inc.