Catholic Committee Next bi-monthly meetings, are on Tuesday, March 20th, 7:00 - 9:00 PM Our Lady of Hope Church Rectory, Middle Village, Queens and Tuesday, May 22, 7:00 - 9:00 PM, Immaculate Heart of Mary Church Rectory, Kensington, Brooklyn.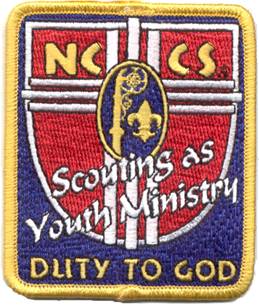 C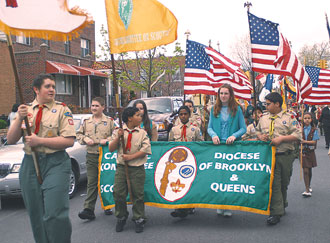 ---
.
Youth Religious Emblem Boards of Review were on Monday March 12, 2018, Brooklyn & Wednesday, March 14, 2018, 7- 9:00 PM Queens.
All Boy Scout and Girl Scout Catholic Youth Religious Award Applications and $15 per Award payment are collected at the Boards of Review Sessions or are due by Friday, March 16, 2018. Youth International Awareness Award Patch and Pin Set is $5.00. If you need to make a special arrangement for submitting award applications and fees please contact our Award Chairman : Chris Dono, 347-680-9944, cubmasterdono187@aol.com
---
Awards Convocation - Sunday, April 15, 2018, 2:00 - 3:00 PM, Immaculate Heart of Mary Church, Kensington, Brooklyn 11218
All Awardees, Parents, Scout Leaders, Clergy, Emblem Counselors, Family and Friends are welcome to the Diocese of Brooklyn Scout Youth Religious Emblem awards Presentation Event. Units bring your American and Unit Flags to be blessed during the Convocation. A reception for Awardees and their families ,with lite refreshments, will immediately follow the the Awards Convocation from from 3:00 - 4:00 at the Brooklyn Prospect Charter School on Fort Hamilton Parkway, two blocks west of the Church.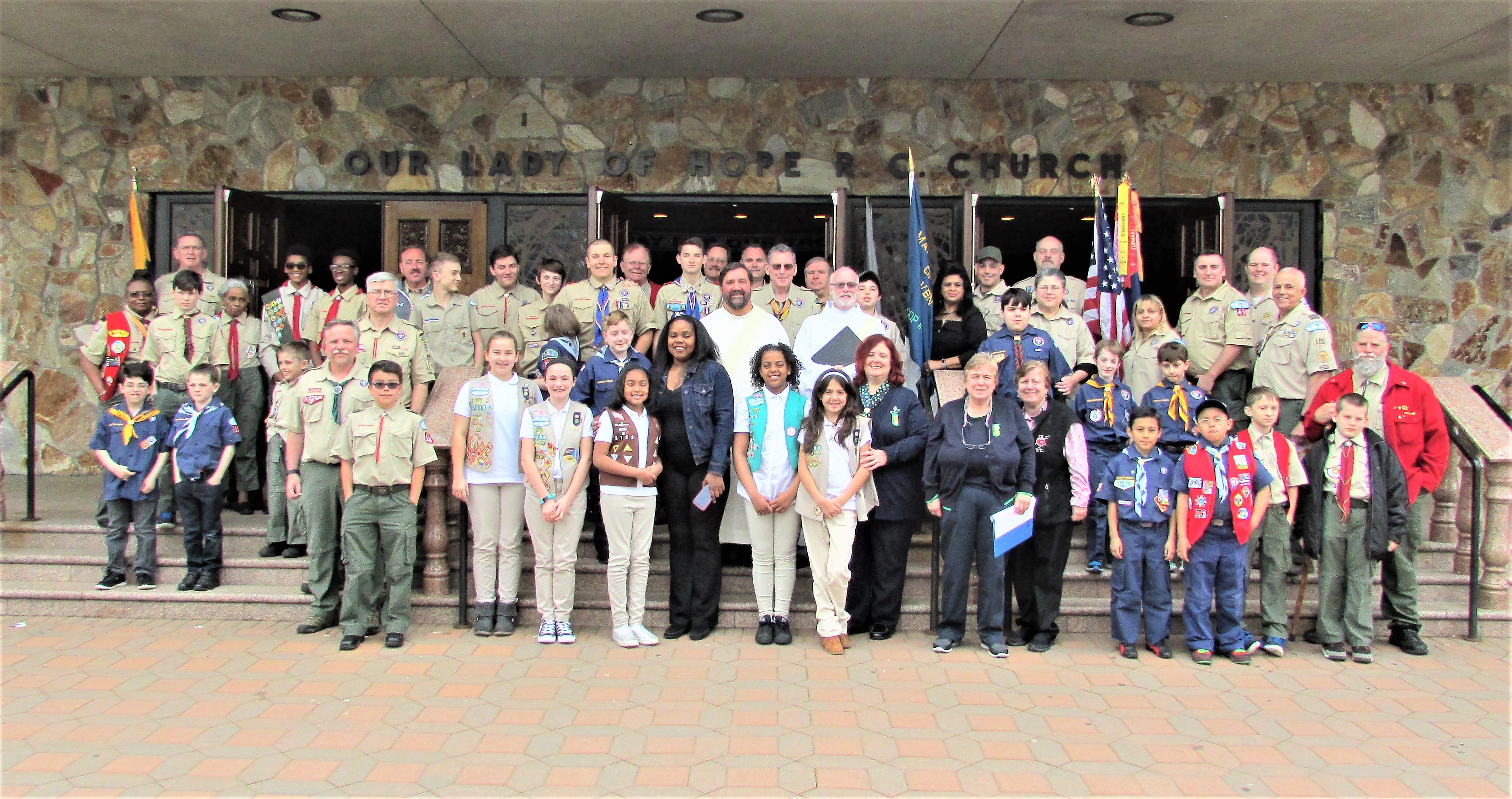 ---
Arrival of International Peace Light Flame From Bethlehem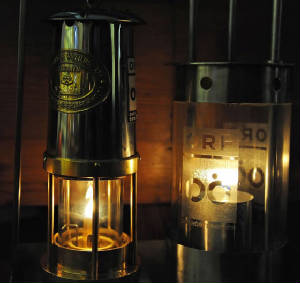 USA Ceremony of Reception and Passing of the Peace Flame was
Saturday, November 25, 2017
Our Lady of the Skies Catholic Chapel
John F. Kennedy International Airport, Jamaica, Queens, NY, 11430
Fall 2018 Catholic Scout Retreat
Sponsored by the CCOS - Diocese of Brooklyn

Participation Open to all Boy Scout and Girls Scout Units in NYC
The October 2018 Theme of the Worldwide Meeting of Catholic Bishops is "Young people, the faith and discernment of vocation" and
the 2018 9th World Meeting of Families Theme is "The Gospel of the family, Joy for the world". Our Retreat Theme will be related to these Catholic Church themes of 2018.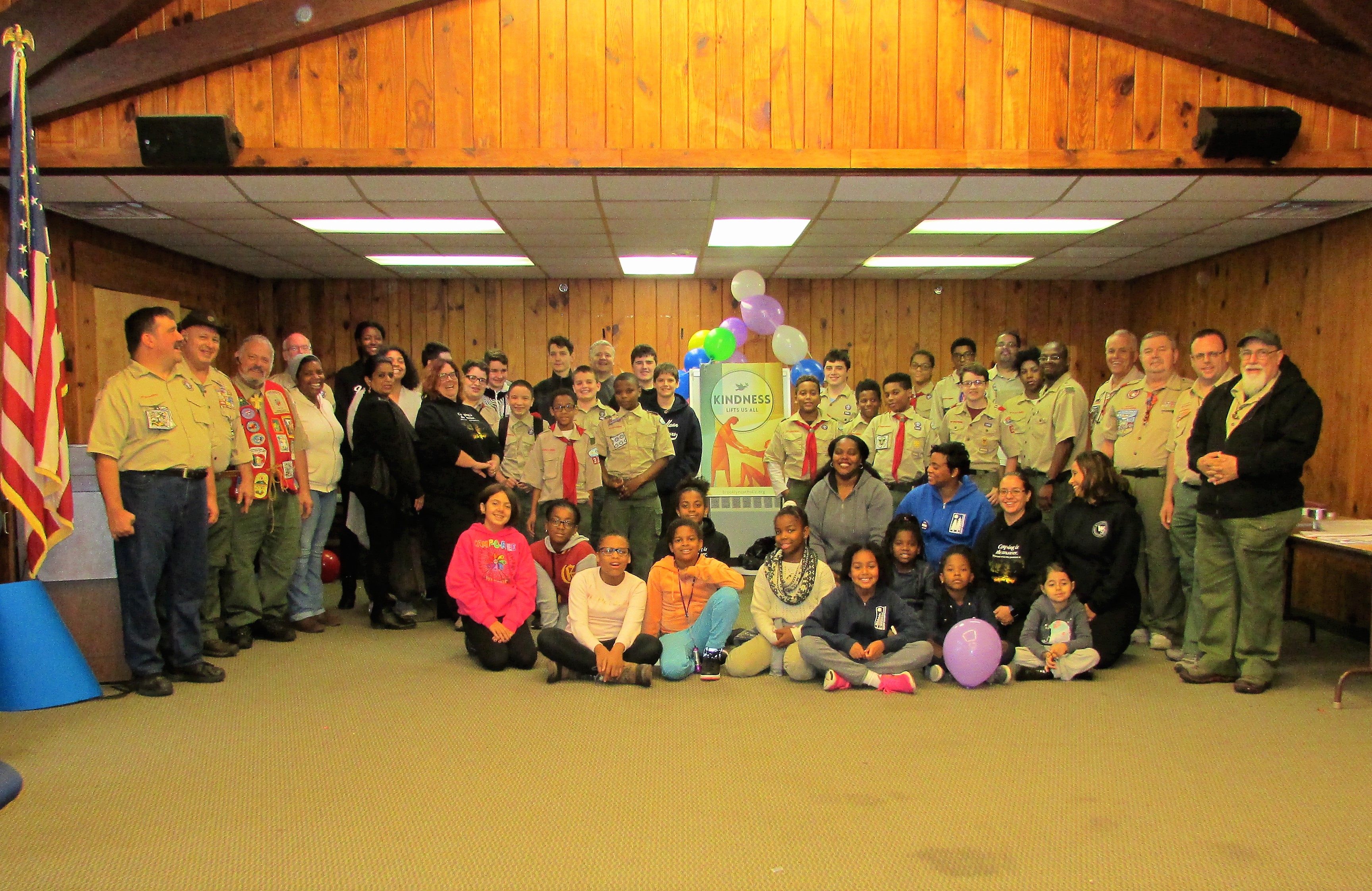 Save the Date for our 2018 Catholic Scout Retreat, Reeves Conference Center & Cub World,
November 2 - 4, Alpine Scout Camp, Alpine N.J.
(Book your Unit Campsite, Leantos or Cabins ASAP - GNYC Camping Services - 212 - 242-1100)