Catholic Committee Next bi-monthly meeting, Tentative, January 23, 2018, Immaculate Heart of Mary Church , Brooklyn, N.Y., 11218.
Arrival of International Peace Light Flame From Bethlehem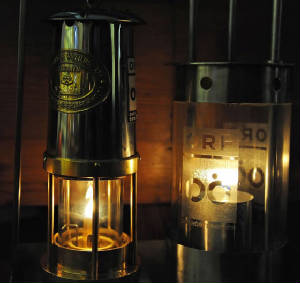 USA Ceremony of Reception and Passing of the Peace Flame and Message
Saturday, November 25, 2017
Our Lady of the Skies Catholic Chapel
John F. Kennedy International Airport, Jamaica, Queens, NY, 11430
Terminal 4, take elevator from ground floor.

Gathering starts at 2:00 PM
Ceremony to Commence approximately 3:00, soon after arrival (2:45pm scheduled landing) of Peace light and VIP Couriers on flight from Vienna Austria.
All welcome, while available seating is limited. Catholic Mass is held in the Chapel every Saturday at 5:00 PM.
Scouting Members encouraged to wear uniforms, share your distribution plans.

Follow all directions of Port Authority Police and Airport Security Personnel as Airport is always at "high security". If lost in the Airport ask for directions.

Short Term Parking in Terminal Four " Blue Lot" will be validated by Chapel Secretary for event. A small donation to the Chapel fund is welcomed and helps off- set their expenses of hosting our event.

JFK International can also be reached by the MTA NYC subway, A, E, J & Z subway lines, with transfer to the " Airlink" to the airport, and connecting the Terminals.

Allow ample time to get to the Airport, Terminal Four as this is weekend at the peak of holiday travel in the United States. On average 46,000 people pass thru Terminal 4 each day.

Bring your oil lamps, smokeless parafin lamp oil recommended, bring a container for your lamp such as a empty sheetrock compound or a home depot "homer" bucket.
If you are traveling far and you are the driver, bring some one to assist you with watching and caring for the Peace light flame, while enroute to your destination.
Suggested that you have a window partially open, and fire extingusher, and pair of gloves in the vehicle.
While not required, you may RSVP that you will be attending to pdstanton@aol.com
We look forward to seeing you on Saturday, November 25th, 2017 at Our Lady of the Skies Chapel.
Bring your camera and spread the good news to other Messengers of Peace.
List your Peace light pick up request/ distribution plans on Facebook -" Peace light - North America" The 2017 Distribution Map is "lighting up" quickly. Use the following link:

(Book your Unit Campsite, Leantos or Cabins ASAP - GNYC Camping Services - 212 - 242-1100)

.