On Tuesday Afternoon July 18, 2017 Auxiliary Bishop Octavio Cisneros, Diocese of Brooklyn, visited Ten Mile River Scout Camps, during its 90th season of operation, and Celebrate Mass at 1:00 PM with Staff, Campers, Camp Leaders, visitors and Diocesian CCOS members. Mass was celebrated at the beautifully restored Our Lady of the Lake Catholic Chapel, on the shore of Crystal Lake. Pictured below are several images from the Bishop's recent visits and his Celebration's of Mass at TMR (Photo Credit - John Joseph Antoniello - CCOS)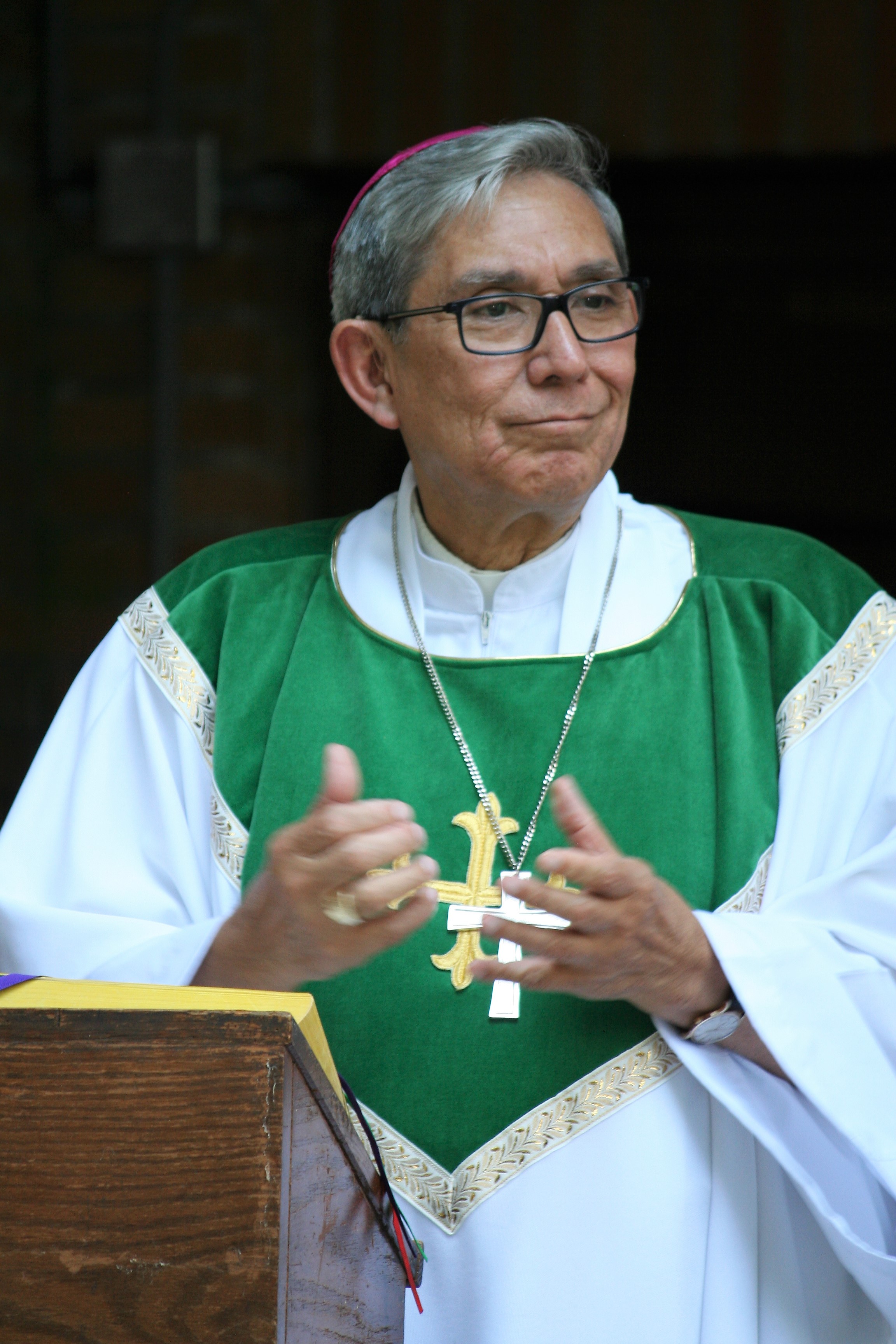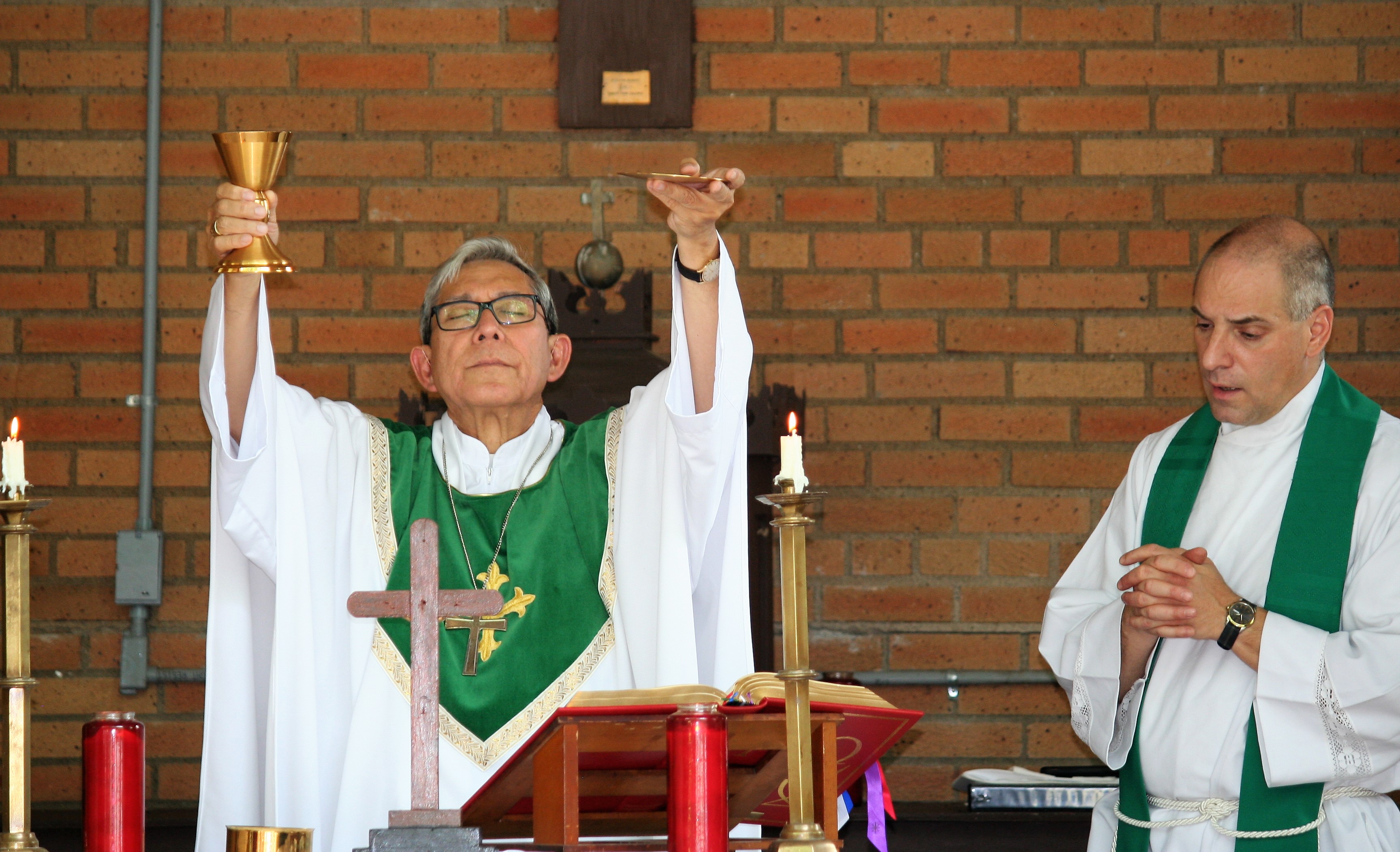 (Aux. Bishop Cisneros with co-celebrant Fr. Thomas Vassalotti, Pastor of Divine Mercy Parish, Brooklyn)
---
2017
Annual Diocese of Brooklyn
Catholic Scout Retreat
" Living and Loving our Catholic Faith -
Putting Faith into Action"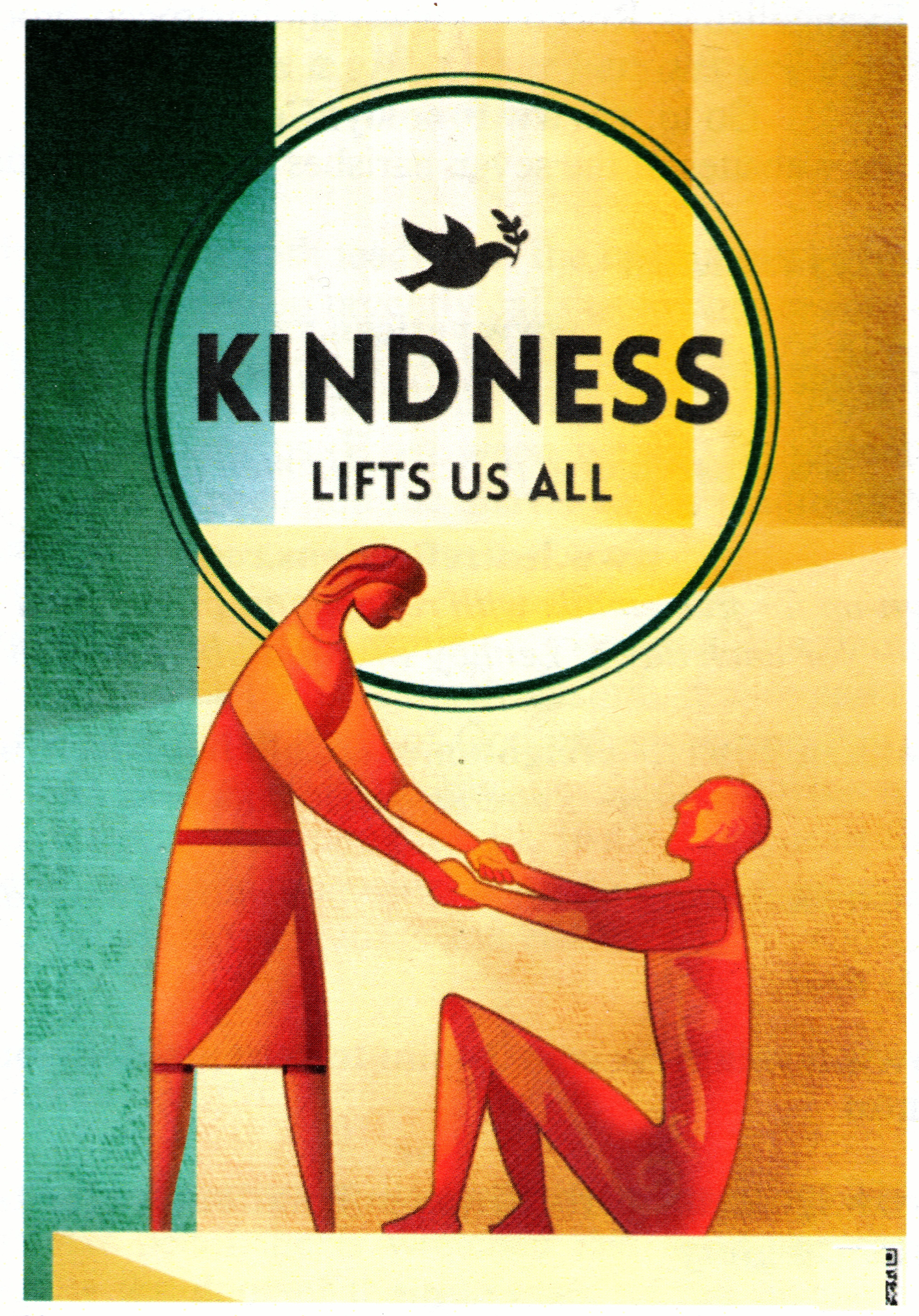 Opportunity for Scouts, Parents and Leaders to experience God's wonderous love by spending a fun, spiritual weekend or day of renewal and reflection thru prayer and sharing of our faith and fellowship in the Scouting Catholic Youth Ministry.

October 13-15, 2017
Alpine Scout Camp, Alpine N.J.
Reeves Conference Center
Catered Meals at the Whitehead Dining Hall.

Boy and Girl Scout Units planning on attending for the Weekend are encouraged to reserve a Cabin, Leantos or a Tent Site near Reeves Lodge or the Cub World Dining Hall ASAP.
See tool bar to left for Retreat Flyer and Application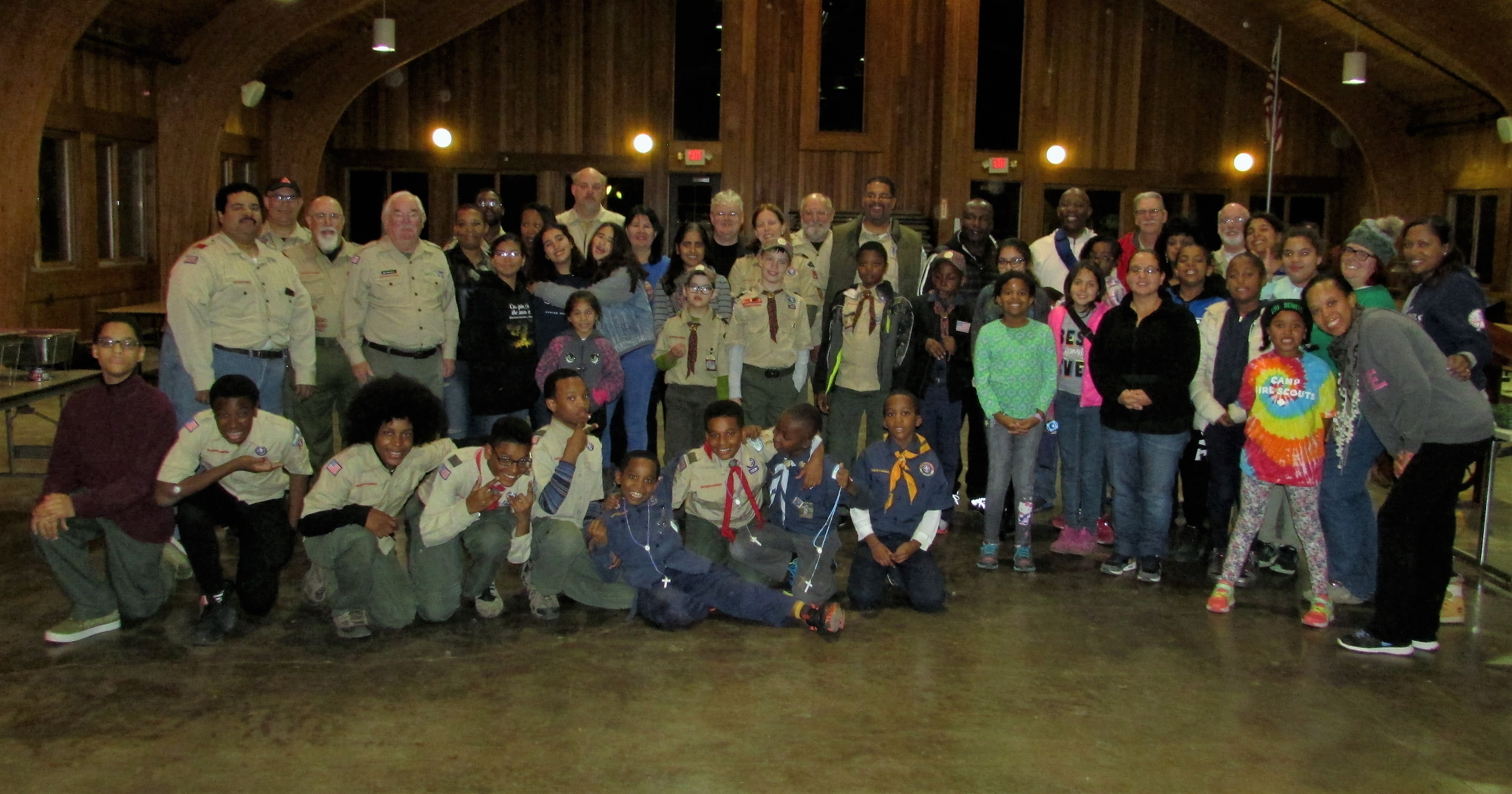 .



---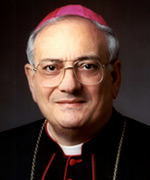 Bishop's Dinner for Scouting
Honoring Most Rev. Bishop Nicholas DiMarzio, DD, PhD
Wednesday evening, October 25, 2017
6:00 - 7:00 Reception Hour
7:00- 9:00 Awards Dinner
El Caribe Country Club Caterers, Mill Basin, Brooklyn N.Y.
---
Bishop Nicholas DiMarzio appointed two new Diocesian Catholic Scout Chaplains effective January 31, 2017. Congratulations to Deacon Vincent Lino, Queens Scout Chaplain & Deacon Jim Noble, Brooklyn Scout Chaplain.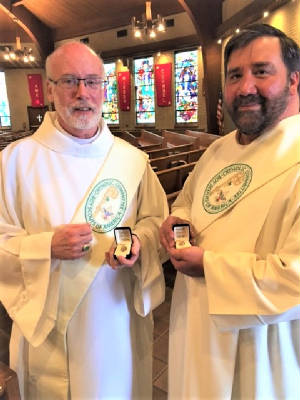 ---
Seven Saint Brendan Church, Brooklyn, N.Y. Girl Scouts Receive The Spirit Alive Religious Award

At Parish Mass, Sunday June 25, 2017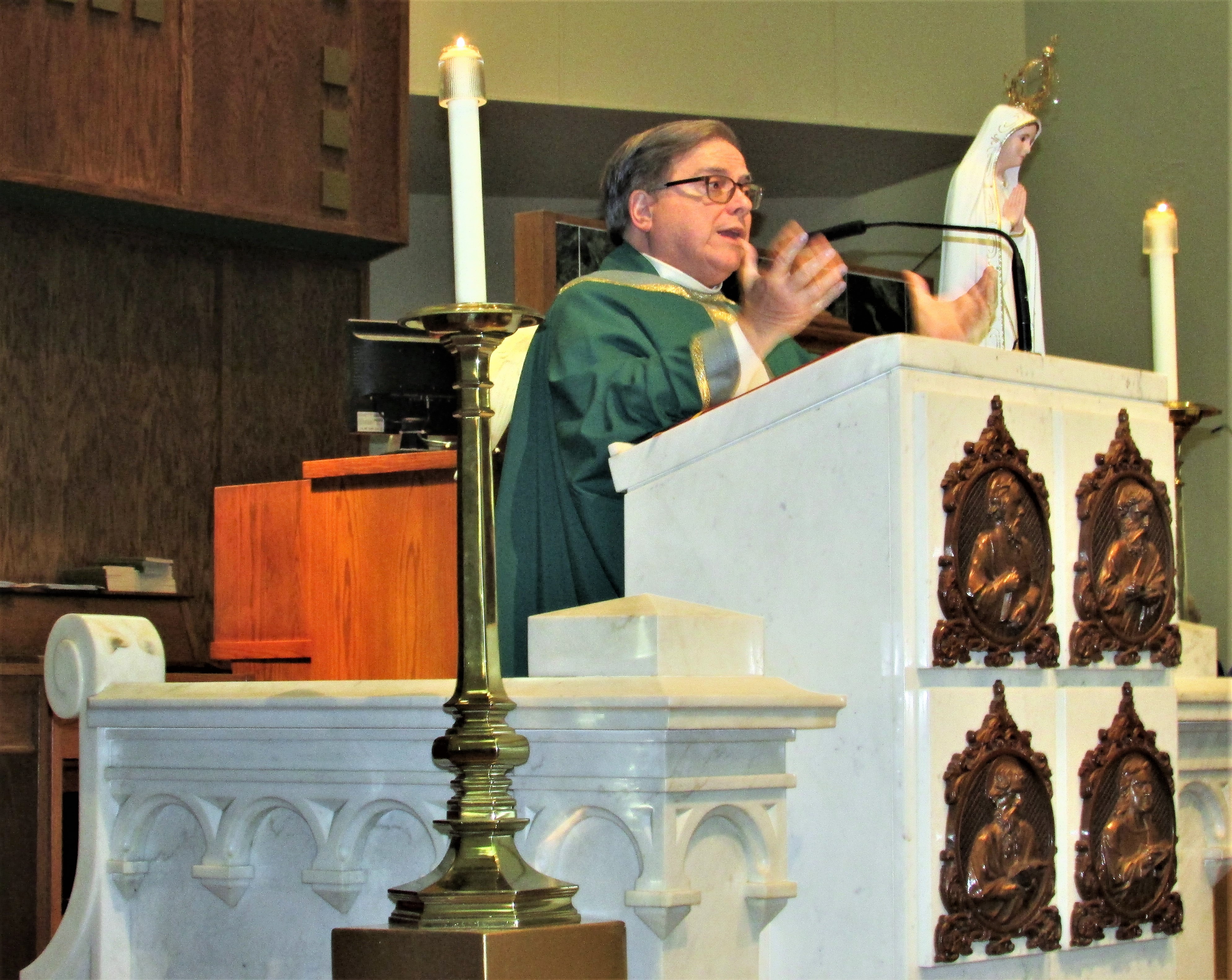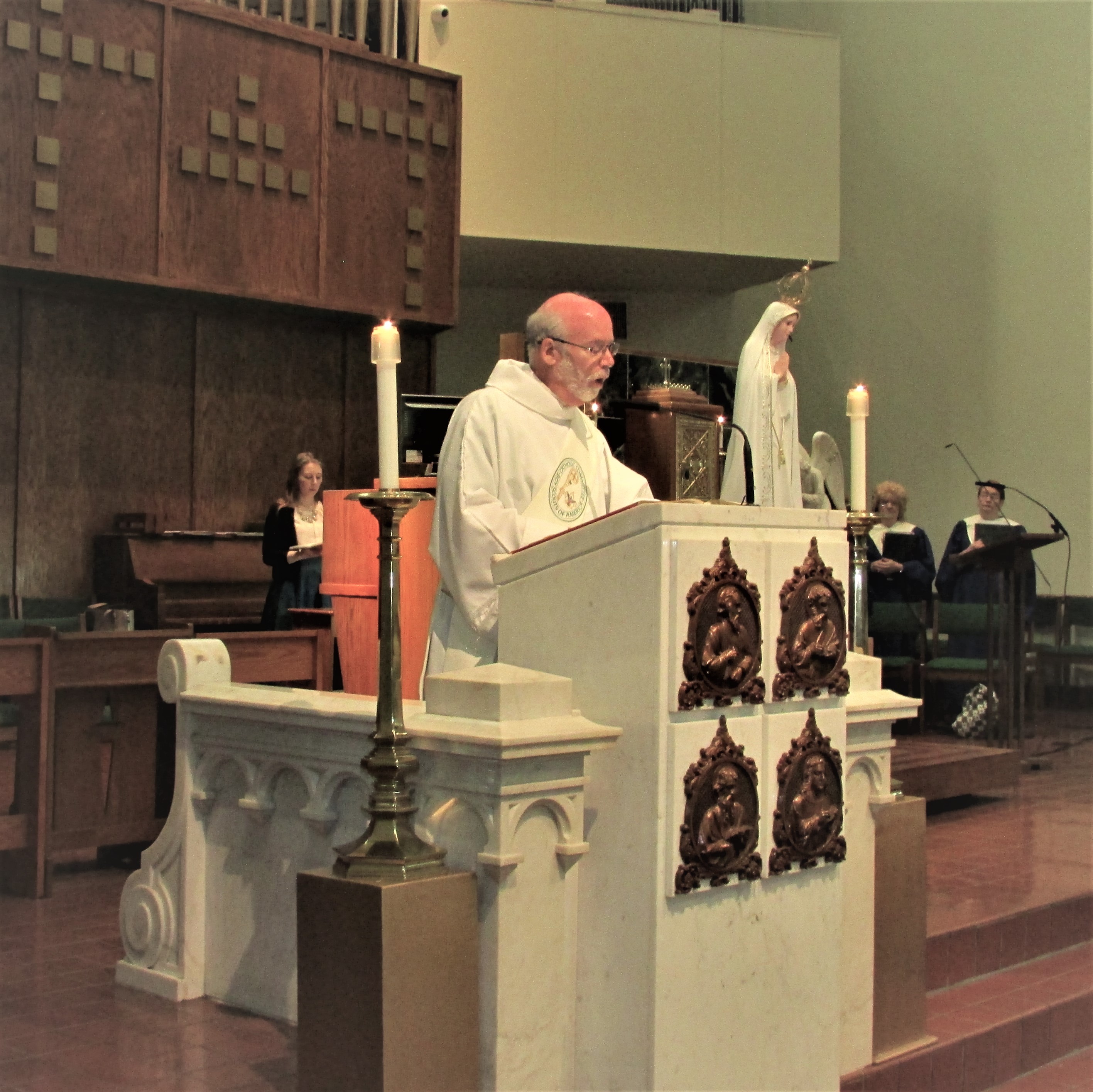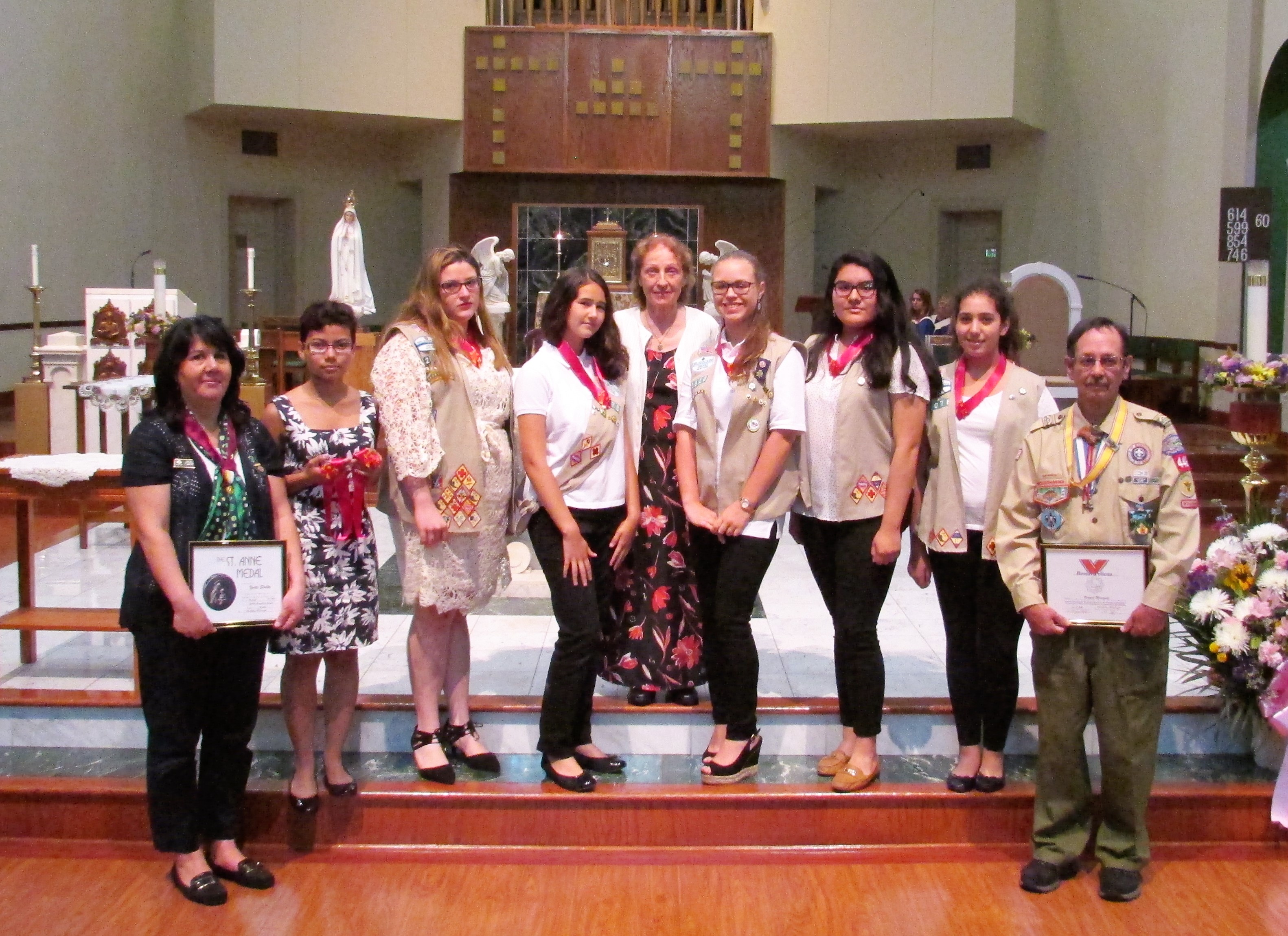 Two Saint Brendan Scout Leaders Awarded Adult Religious Recognitions
Vinny Mangual - Bronze Pelican Award
Yvette Sladky - Saint Anne Award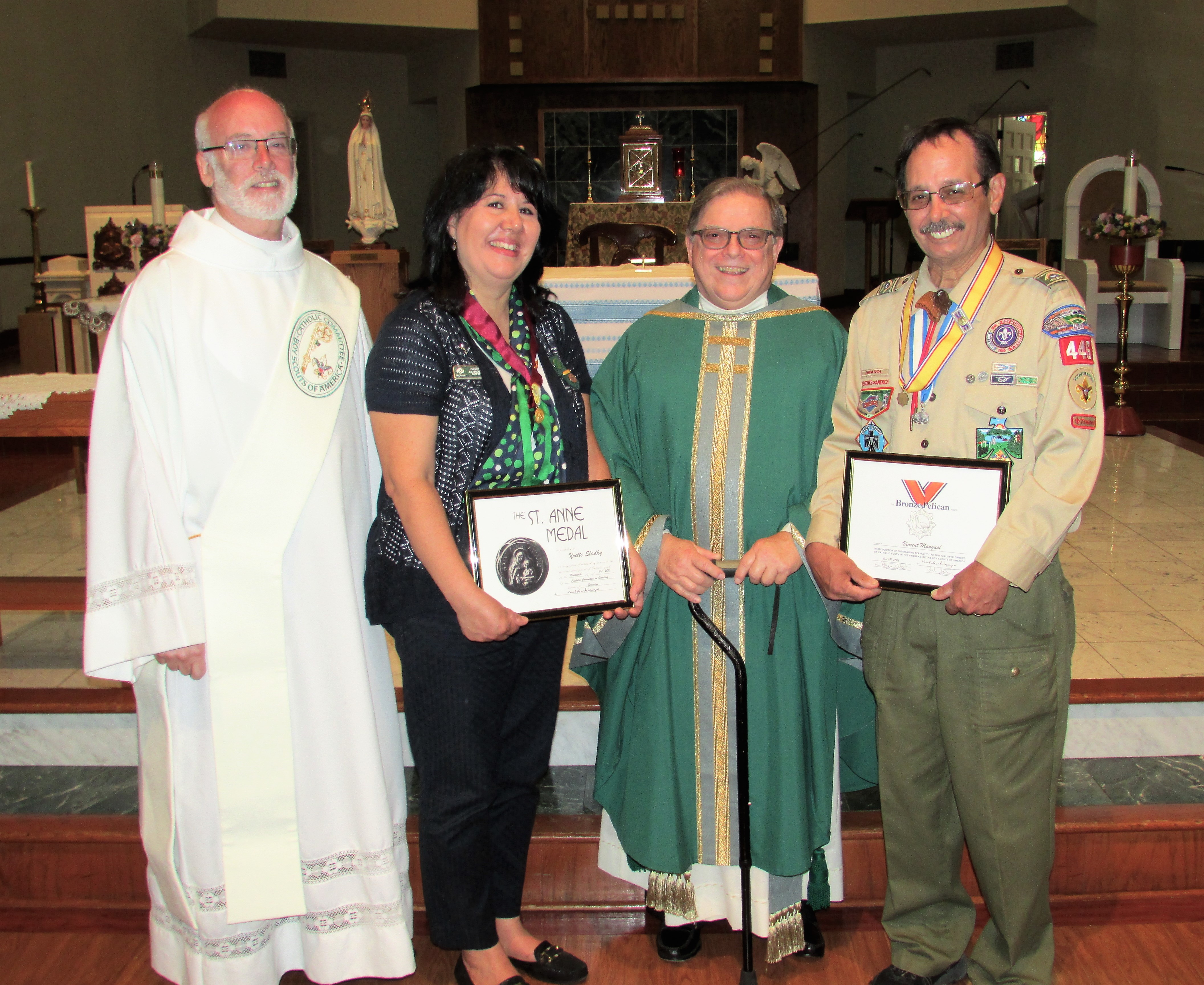 Pictured Above - L to R - Deacon James Noble, Diocese of Brooklyn Scout Chaplain, Yvette Sladky, Saint Brendan Girl Scout Leader, Rev. Peter D. Gillen, KCHS, Pastor of Saint Brendan Parish, & Vincent Mangual, Saint Brendan Boy Scout Leader, Parish Sacristan/ Custodian, & Pastoral Minister (Photo Credit - CCOS)

---
This website is a social media site of the Catholic Committee on Scouting of the Diocese of Brooklyn. The views and information shared on this site do not have the official approval of the Girl Scout Council of Greater New York, or the Greater N.Y. Councils of the Boy Scouts of America. This website is linked to the National Catholic Committee on Scouting web sites of the BSA and National Federation of Catholic Youth Ministry, Inc.