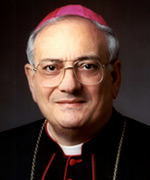 Bishop's Dinner for Scouting
Honoring Most Rev. Bishop Nicholas DiMarzio, DD, PhD
Dinner date has been postponed until Spring 2018
Adult Religious Award Applications are welcome.
---
Bishop Nicholas DiMarzio appointed two new Diocesian Catholic Scout Chaplains effective January 31, 2017. Congratulations to Deacon Vincent Lino, Queens Scout Chaplain & Deacon Jim Noble, Brooklyn Scout Chaplain.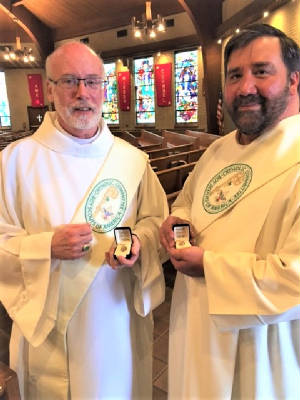 ---
Seven Saint Brendan Church, Brooklyn, N.Y. Girl Scouts Receive The Spirit Alive Religious Award

At Parish Mass, Sunday June 25, 2017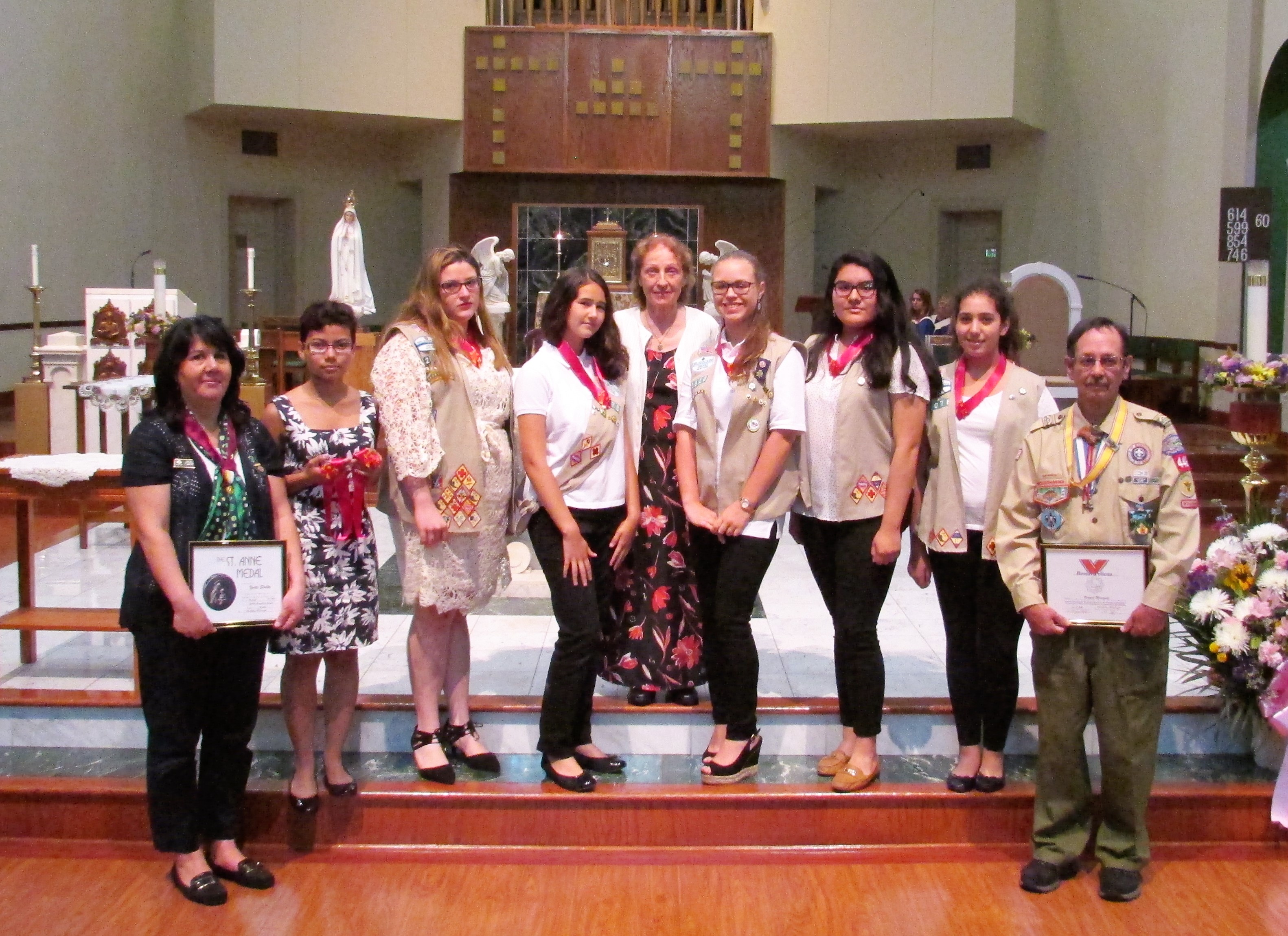 Two Saint Brendan Scout Leaders Awarded Adult Religious Recognitions
Vinny Mangual - Bronze Pelican Award
Yvette Sladky - Saint Anne Award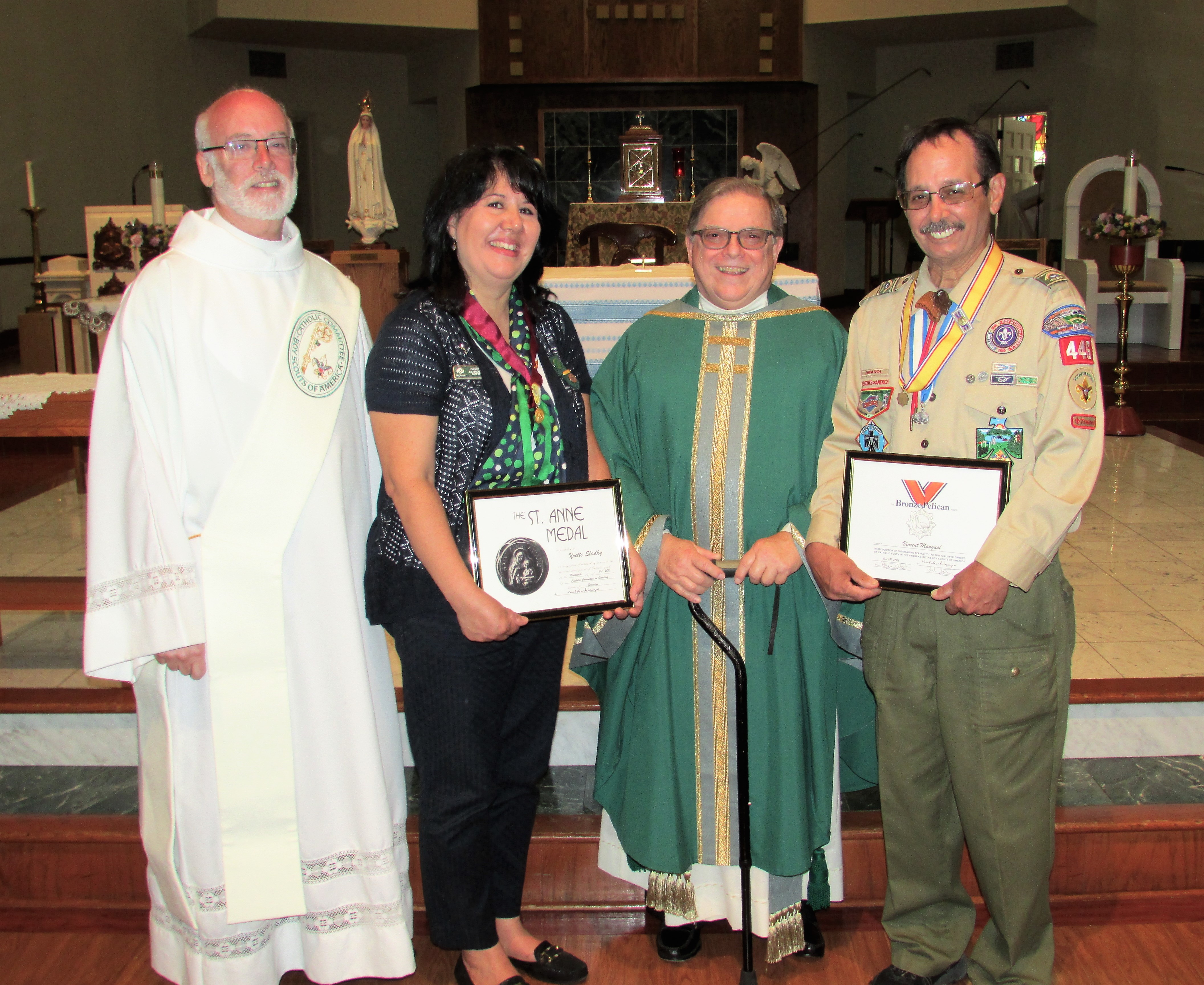 Pictured Above - L to R - Deacon James Noble, Diocese of Brooklyn Scout Chaplain, Yvette Sladky, Saint Brendan Girl Scout Leader, Rev. Peter D. Gillen, KCHS, Pastor of Saint Brendan Parish, & Vincent Mangual, Saint Brendan Boy Scout Leader, Parish Sacristan/ Custodian, & Pastoral Minister (Photo Credit - CCOS)

---
This website is a social media site of the Catholic Committee on Scouting of the Diocese of Brooklyn. The views and information shared on this site do not have the official approval of the Girl Scout Council of Greater New York, or the Greater N.Y. Councils of the Boy Scouts of America. This website is linked to the National Catholic Committee on Scouting web sites of the BSA and National Federation of Catholic Youth Ministry, Inc.