Catholic Leader Awardees:
THE SAINT GEORGE AWARD
ANTHONY CACCAMO, HOLY NAME OF JESUS, BROOKLYN
FRANK MADDALENA, OUR LADY OF GUADLOUPE, BROOKLYN
LYNN SAMMON, CCOS, ST. STANISLAUS OF KOSTKA, QUEENS
JOHN SAMMON, CCOS, ST. STANISLAUS OF KOSTKA, QUEENS
THE BRONZE PELICAN
REV. FATHER RICHARD J. BRETONE, ST. PATRICK'S, BAY RIDGE, BROOKLYN
REV. FATHER JOSEPH ZWOSTA, CCOS CHAPLAIN, ST. HELENS, QUEENS
REV. FATHER MARK SIMMONS, SCOUT CHAPLAIN, HOLY NAME OF JESUS, BROOKLYN
---
BISHOP'S SERVICE TO YOUTH AWARDEES:
ANTHONY ZALAK, CCOS, OUR LADY OF HOPE, QUEENS
SISTER MARY ANN AMBROSE, CSJ, IMMACULATE HEART OF MARY, BROOKLYN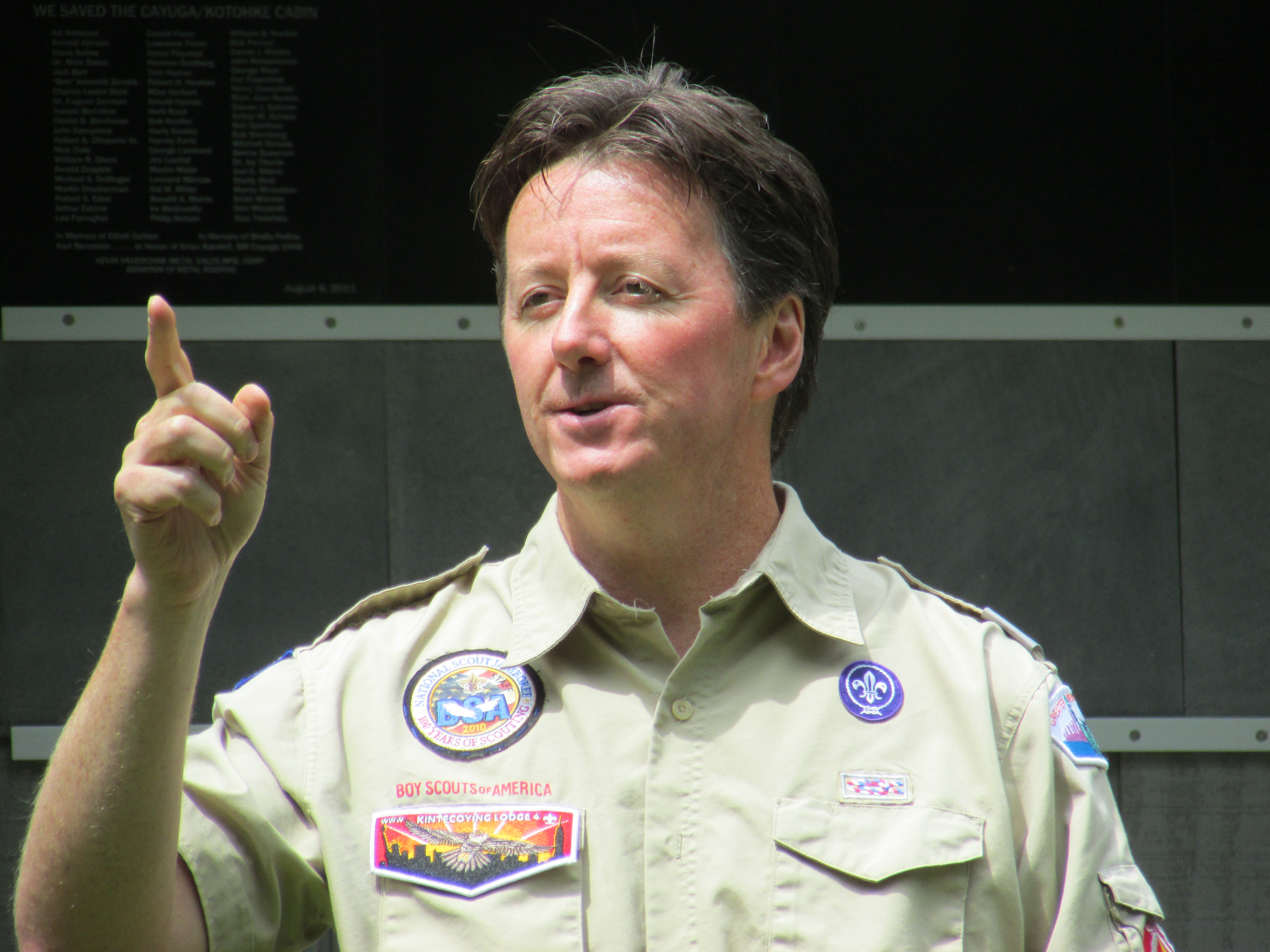 CHAIRMAN'S AWARD
ETHAN DRADDY, SCOUT EXECUTIVE AND CEO
GREATER NEW YORK COUNCILS, BOY SCOUTS OF AMERICA
---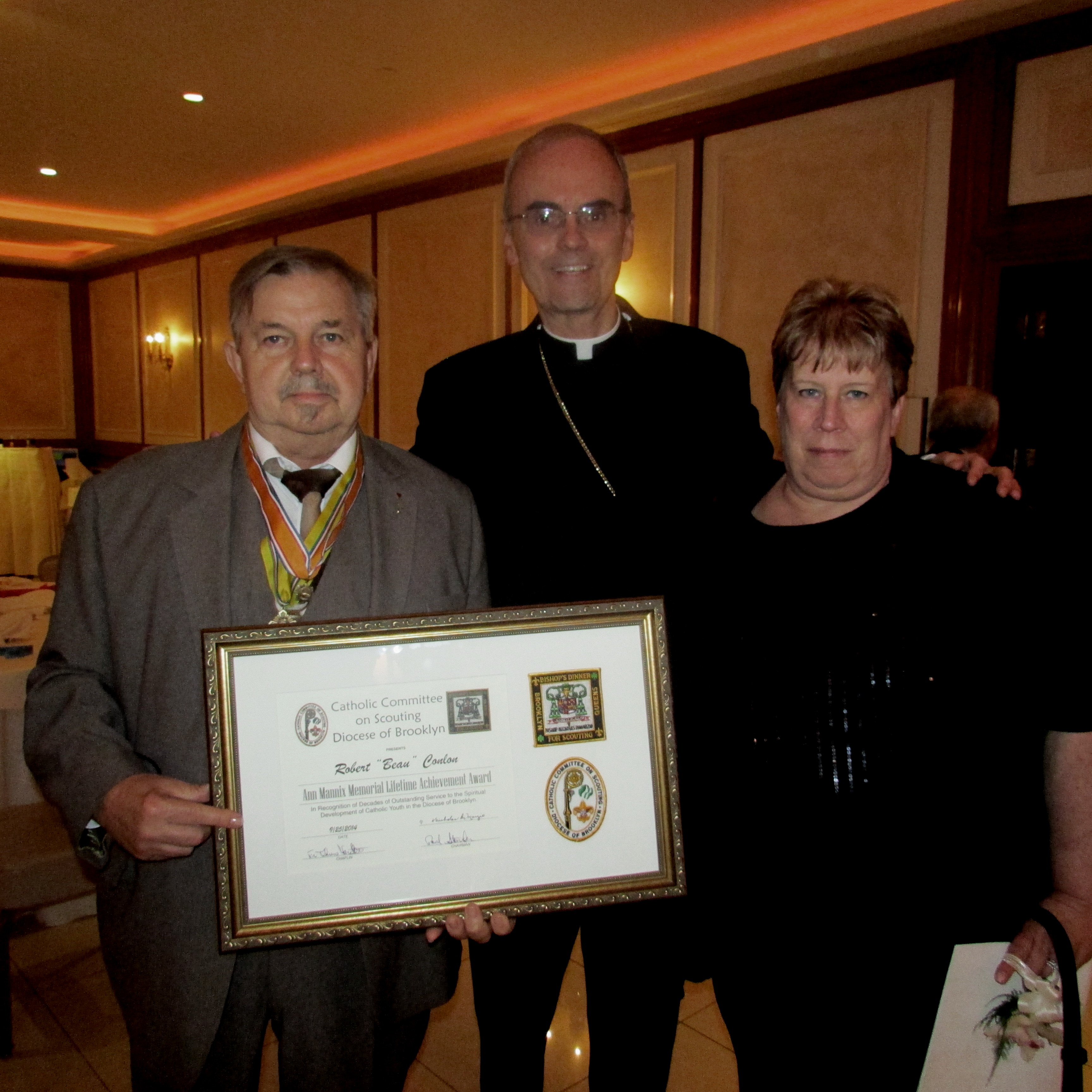 ANN MANNIX MEMORIAL LIFETIME ACHIEVEMENT AWARD
ROBERT "BEAU' CONLON, CCOS, ST. CECILIA'S CHURCH, BROOKLYN
AMERICAN LEGION , CATHOLIC WAR VETERANS
---
THANKS-
TO ALL WHO ATTENDED OUR 2014 BISHOPS DINNER, SUPPORTED OUR JOURNAL AND HONORED OUR AWARDEES WITH YOUR PRESENCE
PRAISE TO AUX BISHOP SANCHEZ, OUR COMMITTEE CHAPLAINS: FATHER TOM VASSALOTTI , FATHER JOSEPH ZWOSTA AND ALL THE CLERGY AND RELIGIOUS WHO PARTICIPATED AT OR SUPPORTED THE BISHOPS DINNER FOR SCOUTING.
SPECIAL THANKS TO ALL THE STAFF OF THE EL CARIBE COUNTRY CLUB CATERERS, MILL BASIN, BROOKLYN, FOR AN EXCEPTIONAL EVENING OF FOOD, SPIRITS AND HOSPITALITY.
THANKS TO THE MEMBERS AND OFFICERS OF BEN/BAY KWANIS FOR THE DONATION OF BASKETS OF CHEER
THANKS TO THE DESALES MEDIA GROUP FOR NET TV COVERAGE OF OUR DINNER ON 'CURRENTS'
THANKS TO THE SCOUTING PROFESSIONALS FROM THE GIRL SCOUT AND BOY SCOUT COUNCILS FOR YOUR ONGOING SUPPORT AND PARTNERSHIP WITH THE CATHOLIC DIOCESE OF BROOKLYN
FINALLY THANKS TO ALL THE MEMBERS OF THE DIOCESE OF BROOKLYN CATHOLIC COMMITTEE ON SCOUTING FOR YOUR HELP MAKING OUR DINNER A HUGE SUCCESS
AND TO THE HUNDREDS OF DEDICATED SCOUT LEADER VOLUNTEERS WHO DELIVER THE SCOUTING PROGRAM TO CATHOLIC YOUTH IN OUR DIOCESE AND THE CITY OF NEW YORK
BEST WISHES FOR PEACE,

PAUL D. STANTON, CHAIRMAN, CATHOLIC COMMITTEE ON SCOUTING, DIOCESE OF BROOKLYN