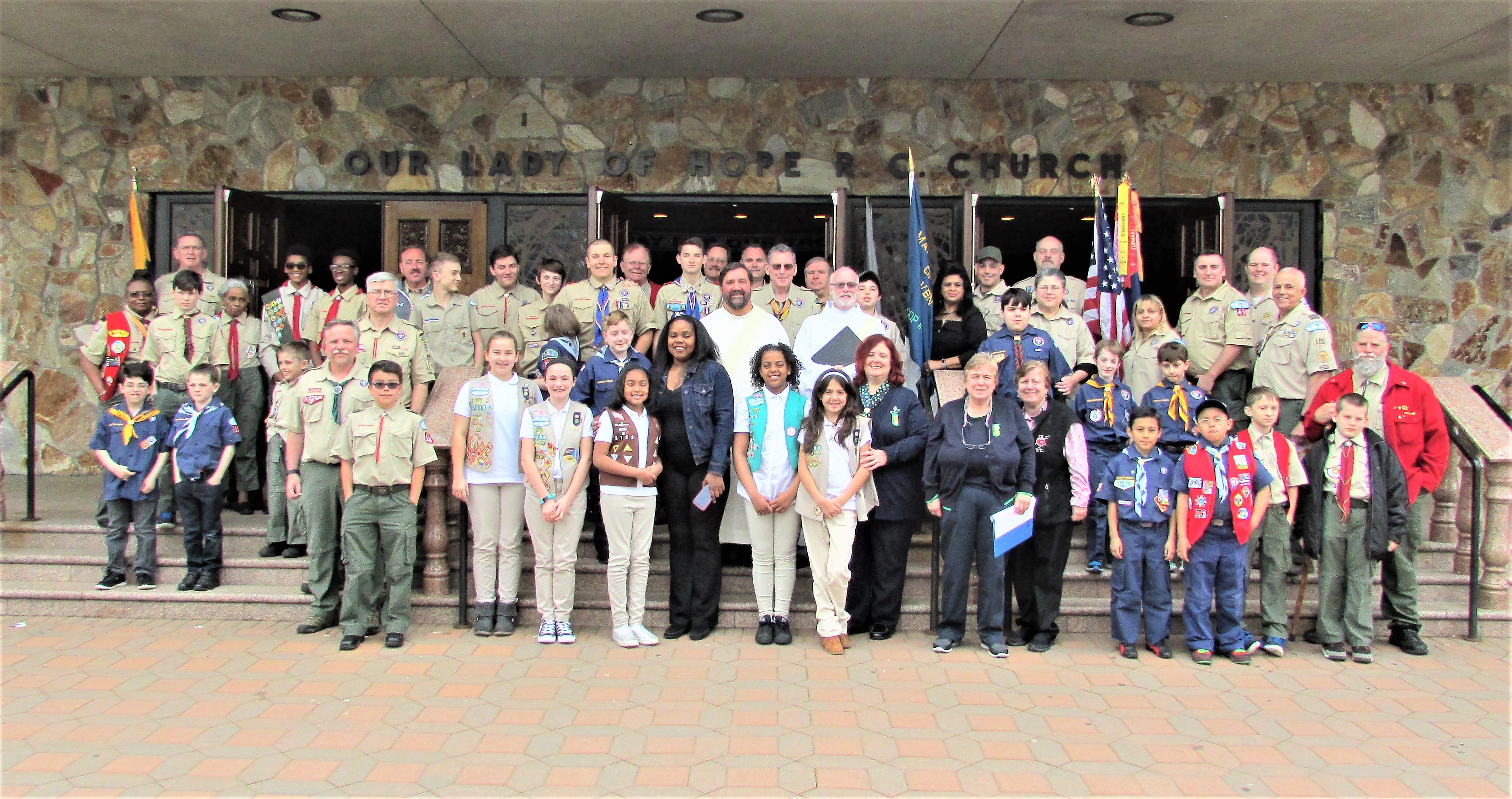 (At Awards Convocation - Sunday, April 30th, 2017 - Our Lady of Hope Church, Queens, N.Y.)

Hold These Important Dates: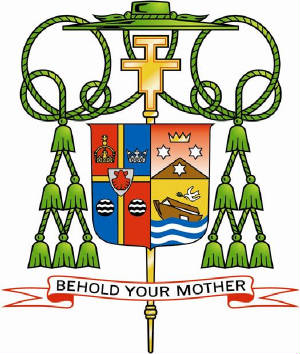 Tuesday Afternoon July 18, 2017
Auxiliary Bishop Octavio Cisneros's Visit to and Celebration of Mass with Staff, Campers and CCOS

at Ten Mile River Scout Camp, Camp Keowa
&
Bishop Nicholas DiMarzio's
Dinner for Scouting
Wednesday evening, October 25, 2017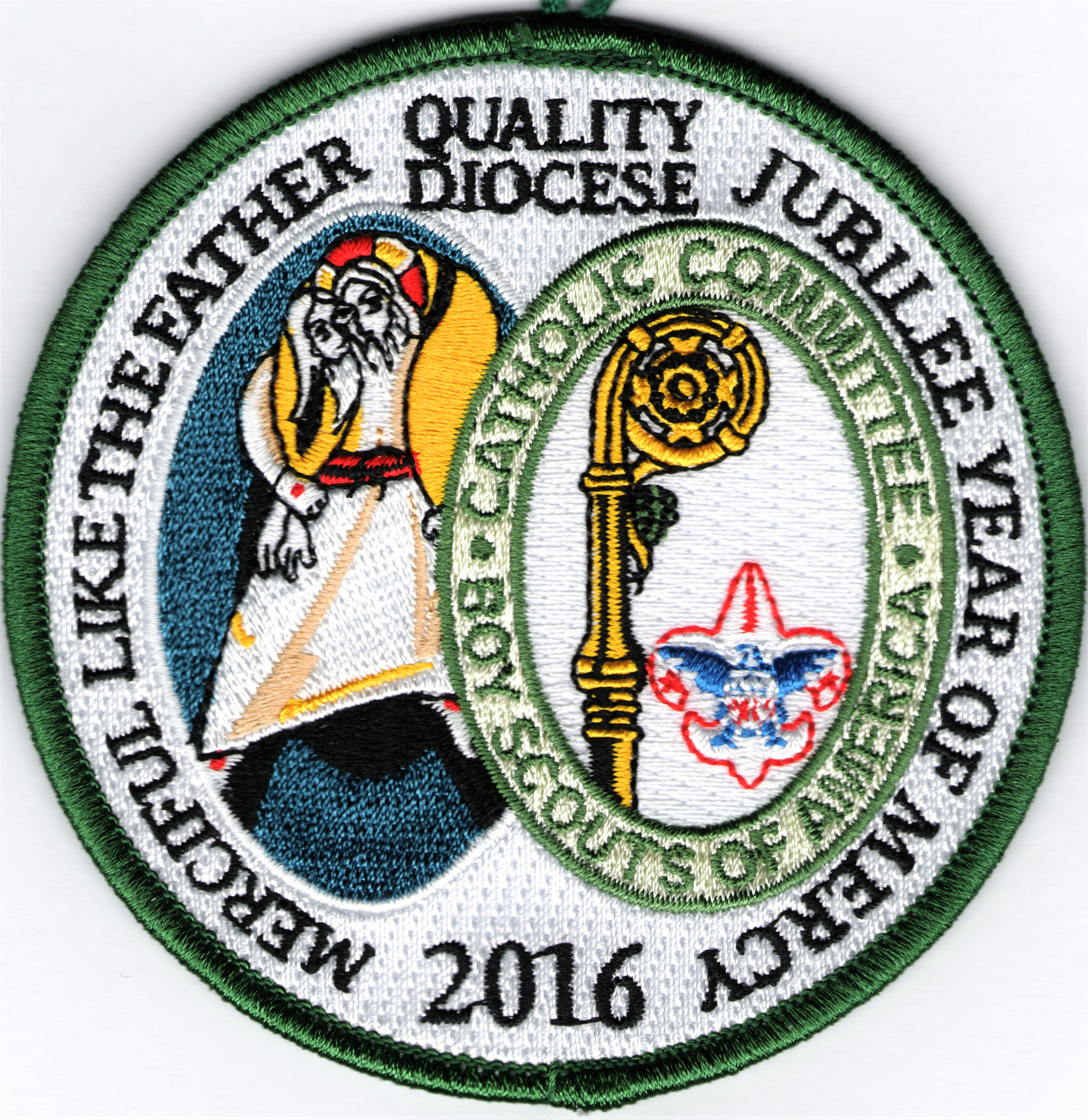 Bishop Nicholas DiMarzio appointed two new Diocesian Catholic Scout Chaplains effective January 31, 2017. Congratulations to Deacon Vincent Lino, Queens Scout Chaplain & Deacon Jim Noble, Brooklyn Scout Chaplain.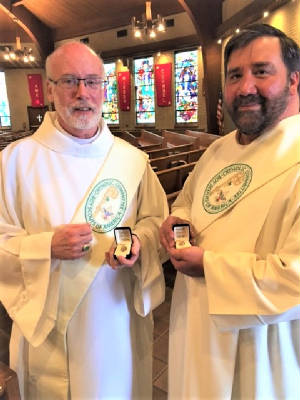 ---
PEACE LIGHT
FROM BETHLEHEM
NORTH AMERICA ARRIVAL CEREMONY
RECEPTION AND PASSING OF THE PEACE LIGHT FLAME WAS HELD ON

Saturday, November 26, 2016
Our Lady of the Skies Catholic Chapel
John F. Kennedy International Airport
Nearly 100 Scout Messengers of Peace attended this year's Peacelight arrival event at JFK International Airport, in New York City.
....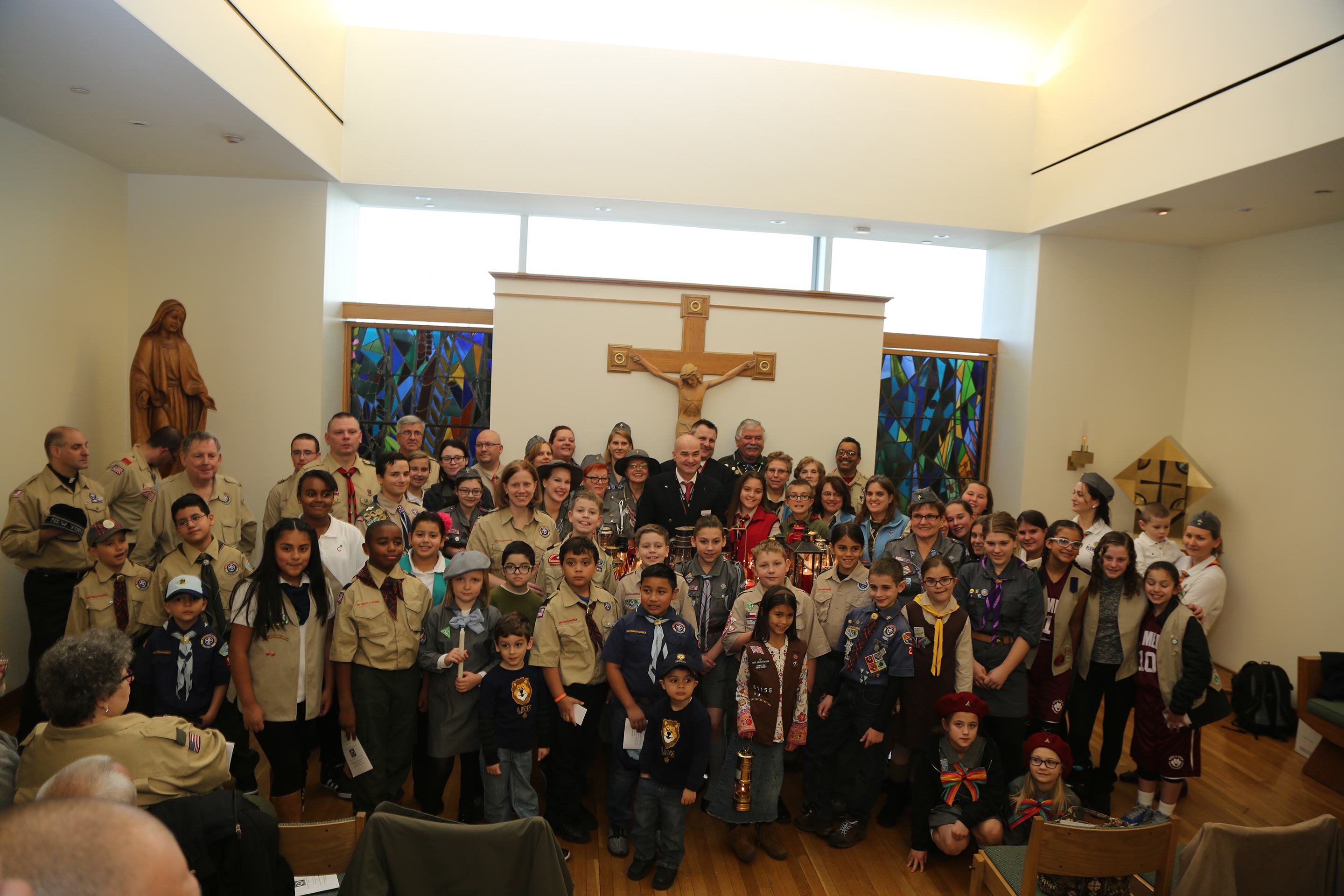 ...
For More Background Information visit Peacelight.org
Or Peace Light on Facebook