Boy Scout Color Guard Honors Fallen Heros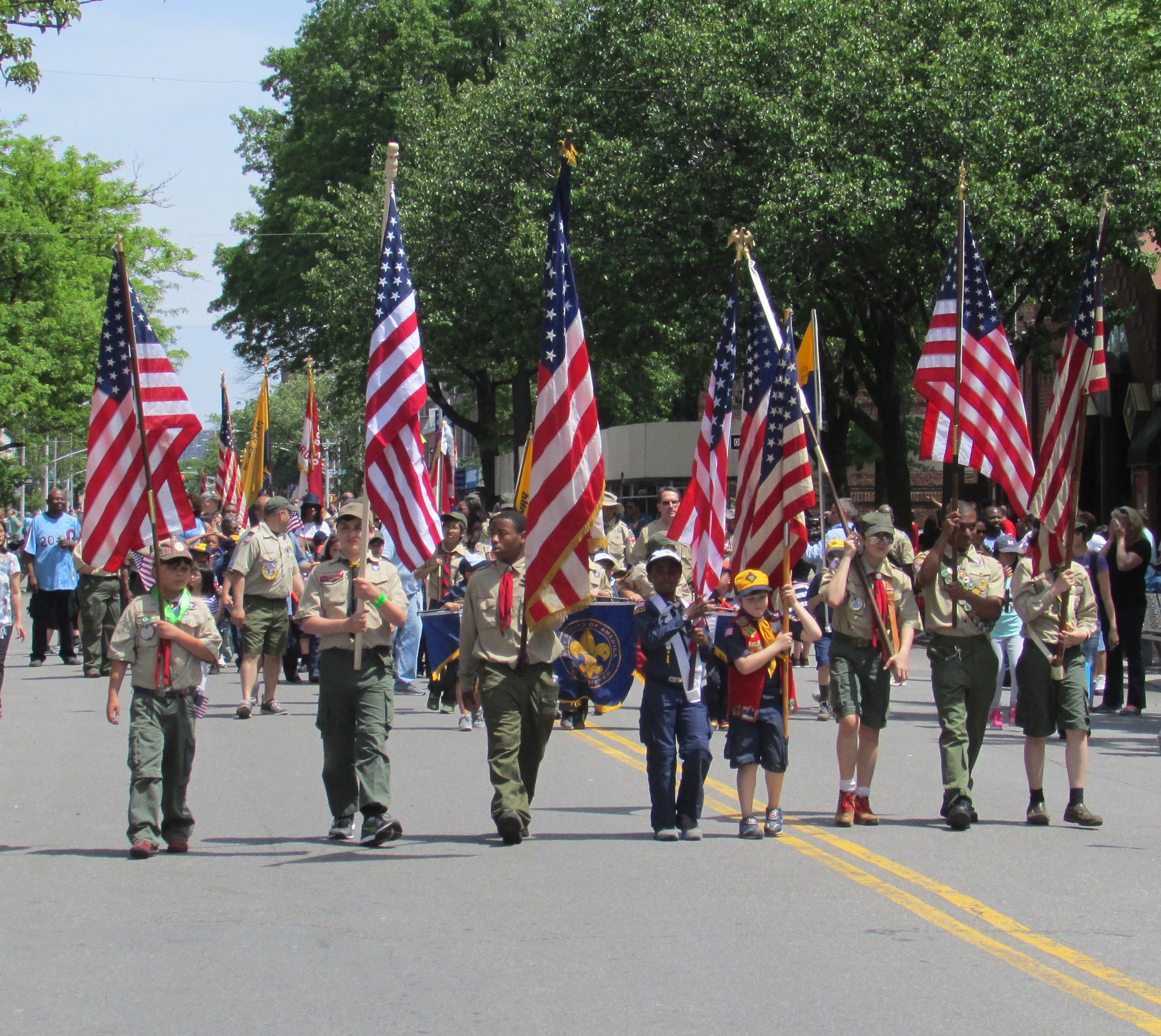 Hundreds of Boy and Girl Scouts marched in the 2014 Kings County Memorial Day Parade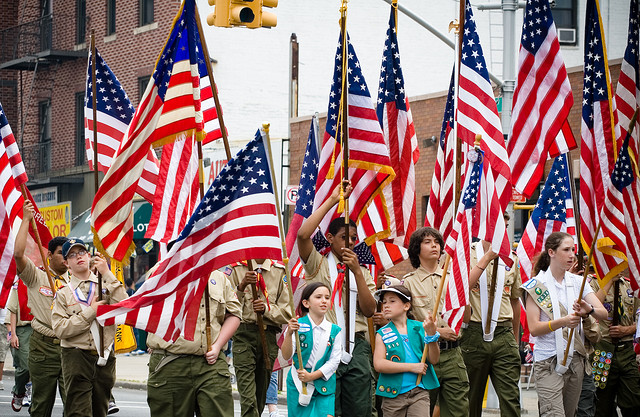 ---
---
Camp Keowa

Ten Mile River Scout Camps

RESTORATION OF OUR LADY OF THE LAKE CHAPEL

Fr. Tom Vassalotti, and Fr. Joseph Zwosta, our Diocesian Scouting Chaplains and Eagle Scouts, celebrated Mass with Staff and Campers, at Ten Mile River, several times during the Summer 2014 camp season and with Bishop Nicholas DiMarzio on July 30 2014. Generous private Donations totalling $5,000 were received for the the Catholic Committee on Scoutings gift of restoration of the Sacred Heart of Jesus and Mother Mary statues.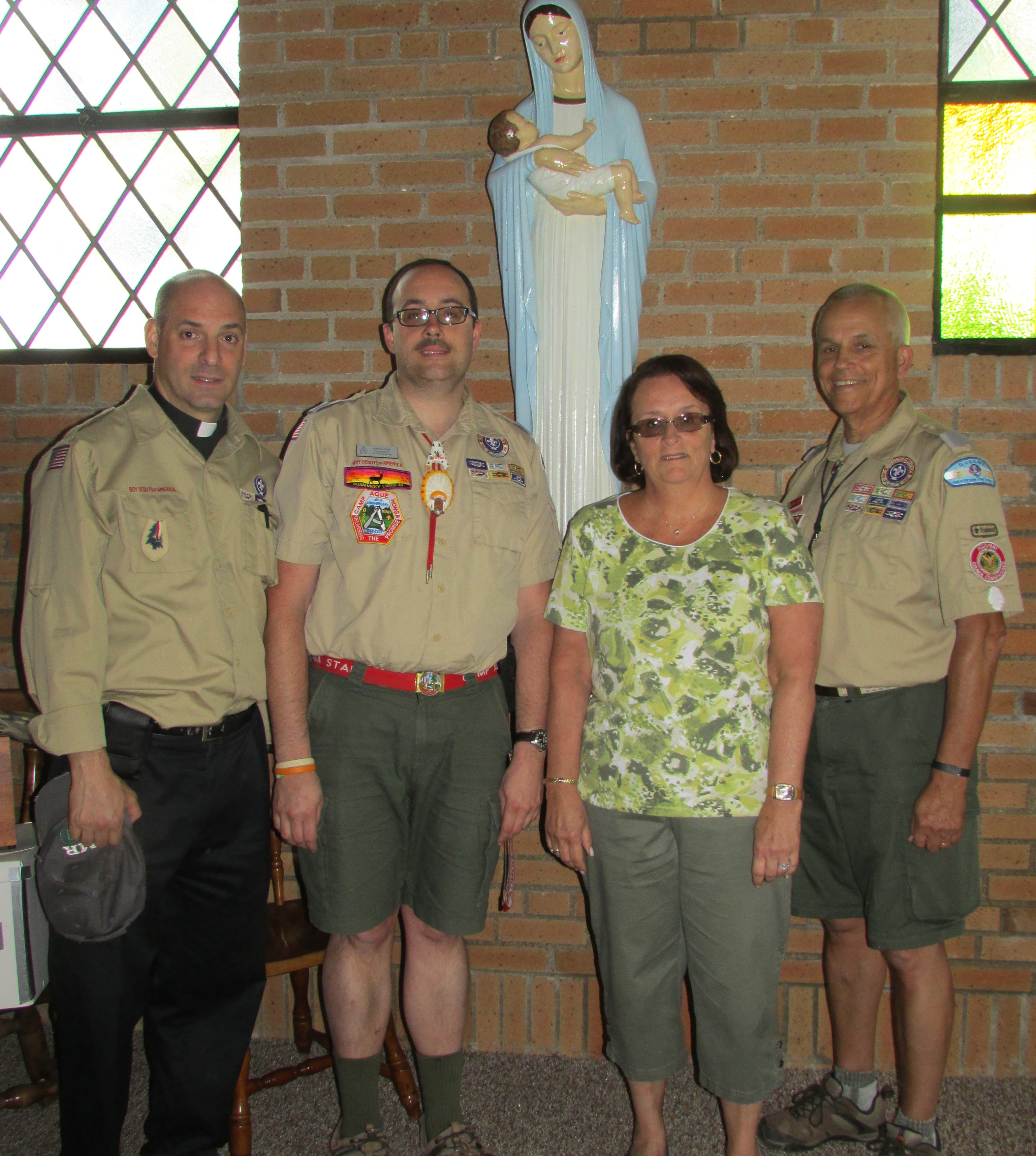 If there are Scout Units, Knights of Columbus Councils, Catholic War Veteran Posts, Catholic "service" organizations,
or others able to contribute funds needed for the $50,000. Camp Keowa, TMR Catholic Chapel, and Chaplain's Residence restoration and their ongoing maintenance,
Please contact the Director of Development at the Greater N.Y. Councils, BSA at 212-242-1100 about purchasing an engraved paving block ($250.)
or seat name plaque ($100) thru " Keowa Chapel Restoration Fund". See the flyer link on our Sidebar or email
Steve.Benini@Scouting.org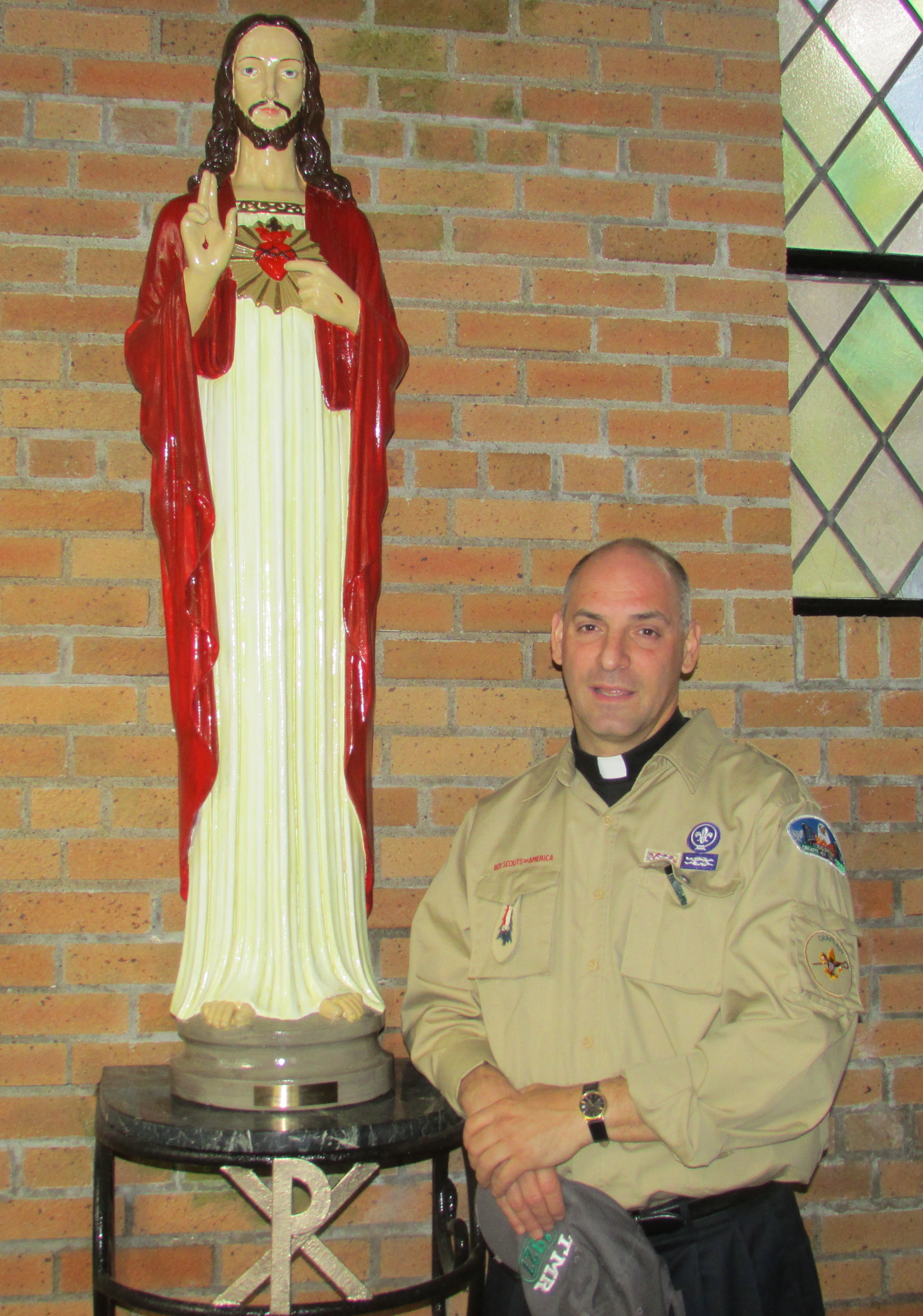 Catholic Youth Religious Emblem Counselors Needed for AAD and Pope Pius XII Awards
---
Thanks to Deacon Philip J. Siani for your notification to the CCOS that you have commenced a weekly Ad Altare Dei Award program at Our Lady of Grace Church in Brooklyn for nine Scouts. This is the largest number of Boy Scouts in the Diocese to be working on the Ad Altare Dei Award in a number of years. We are confident that with Patricia Marotta, and your experiences in Religious Education and as a Diocese of Brooklyn AAD Counselor, that we will be proudly be presenting these Scouts with their Religious Emblem Awards at our April 25th, 2015 Convocation. We value the support for Scouting received from Fr. John Tino, Pastor of Our Lady of Grace Church.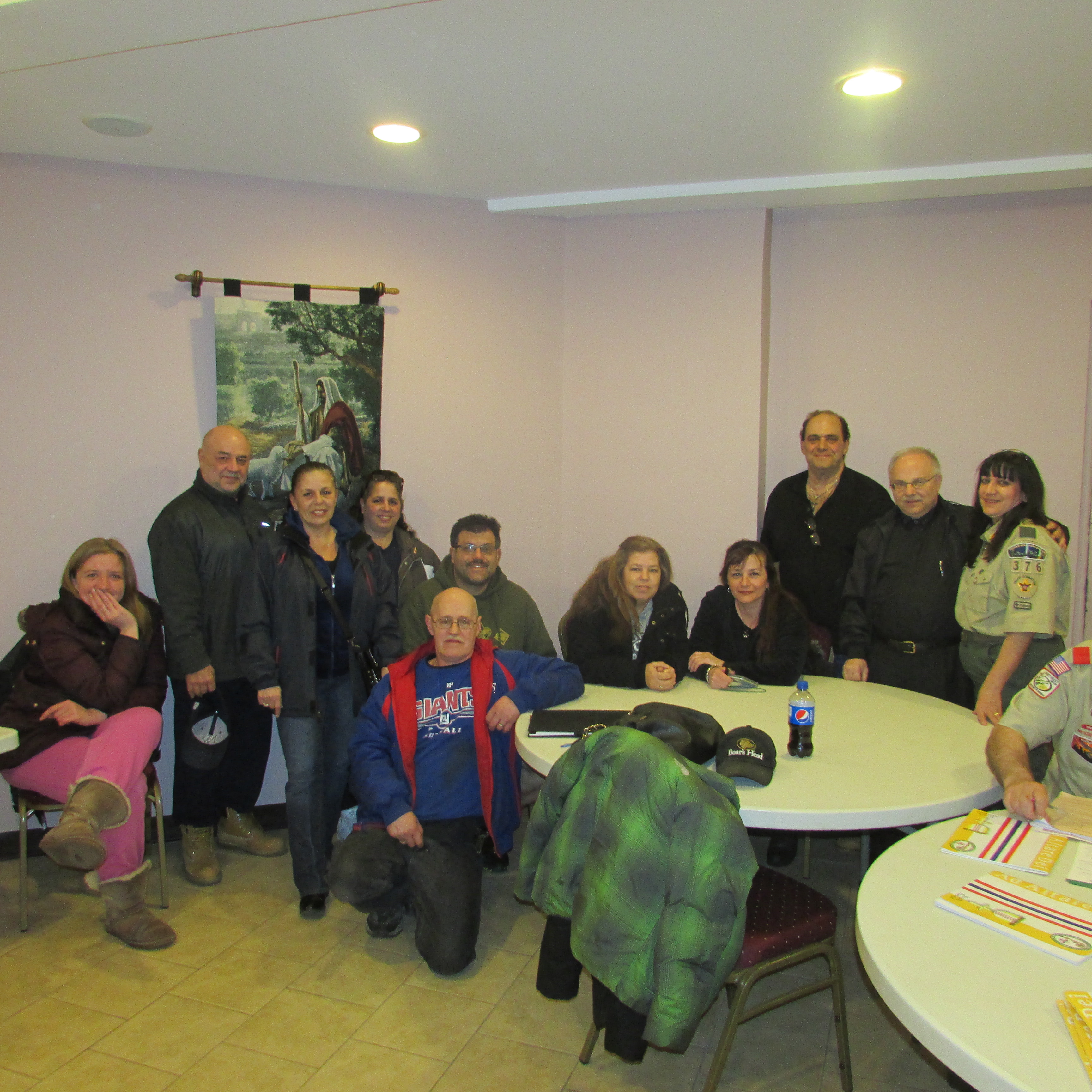 To make Youth religious emblems available to many more Catholic Scouts in the Diocese we seek to enlist, train and qualify more Adult Counselors in 2015.
Send the names of Unit Leaders, Deacons, Youth Ministers, Religious Teachers, and Clergy who are willing to Counsel Awards for a Specific Unit, Group of Parishes, Borough, or the Diocese to the CCOSBQ Committee Awards Chairman for immediate follow-up. The Committee will provide Emblem Counselor Books, Training and Mentoring to those willing to volunteer their talents in this important area of our Catholic Scouting Youth Ministry. Training will be offered at our November 6, 7 & 8, 2015 Retreat at Alpine Scout Camp, Reeves Lodge Conference Center.
Holy Child Church - Cub Scouts at Scout Sunday 2014